Europe ensures you're spoilt for choice when it comes to destinations and whatever kind of person you are, there is somewhere wonderful for you to discover. Solo trips gives you the independence to do absolutely anything you want. Whether it's sipping coconuts on the beach, eating your way through Italy or spending hours admiring every museum and gallery possible, you have the freedom to create your own itinerary based on your interests.
For more info on planning your first solo trip check out my planning your first solo trip Youtube video!
There are many different factors that play into why these cities are the best for solo travellers, including – things to see and do, food, atmosphere, opportunities to socialise/meet other backpackers and safety. For me these are the most important aspects that play into why I love these destinations so much and why I would recommend them to solo travellers and any first time travellers.​
Of course safety is one of the biggest factors in travelling alone and I can easily say I felt very safe and comfortable in all of these cities, even walking around alone at night. You should always keep your usual vigilance that you would in any destination, however as a whole these European destinations have very low crime rates apart from petty thief and pickpockets. 
Want more info all about backpacking, solo travelling and budgeting? Check out my Backpacking bundle – it includes an 100 page eBook  and 10+ Printables to help plan your trip and expenses (plus more)! And it's on sale for a limited time!
For the readers who know me well, you'll know that I am a big lover of Hungary's capital, Budapest. I think it's the ideal European city for anyone, regardless if you're a solo traveller or not. I spent over two months living in Budapest while working at one of its leading party hostels – you can read about my time Living in Budapest here. I got to know the city very well and realised how diverse it is. Whether you're looking for a more cultural experience or wanting to dive head first into the party scene, there is something for everyone. 
For solo travellers who want to visit some of the cultural sights, Fisherman's Bastion, Buda Castle, Citadel, St Stephen's Basilica and the Hungarian Parliament building are all great spots to explore. For those who want to party you can find boat parties, bus parties (Budapest Party Bookers are where to find these events) and even a night time Sparty (spa party) at Szechenyi thermal baths – or you can just opt to visit the baths during the day for maximum relaxation.  The city itself is unbelievably photogenic and you really are spoilt for choice in every aspect.​
Some things you definitely shouldn't miss out on includes a river cruise, here is a night cruise with champagne for only £13 per person! This is such a great way to see the entire city, which is even more beautiful lit up at night time. For foodies tag along on an authentic food tour with tastings, this tour will give great insight on Hungary's unique cuisine and if you haven't tried a chimney cake, you need to! Here is a 3 hour authentic food tour for £25 (the price includes 10 tastings). 
The perfect amount of time in Budapest is 3 – 5 days. This will give you time to see the major attractions, spend some time at the baths to relax and walk around District 7 and the Jewish Quarter, which is arguably the most hip and fun part of the city that is bustling tourists at all points in the day. For a hostel why not stay at where I used to work – Vitae Party Hostel. This is one of the best hostels you could stay at and it's the perfect place to meet people!​
Check out my Bratislava to Budapest and Living in Budapest blog posts for in depth recommendations!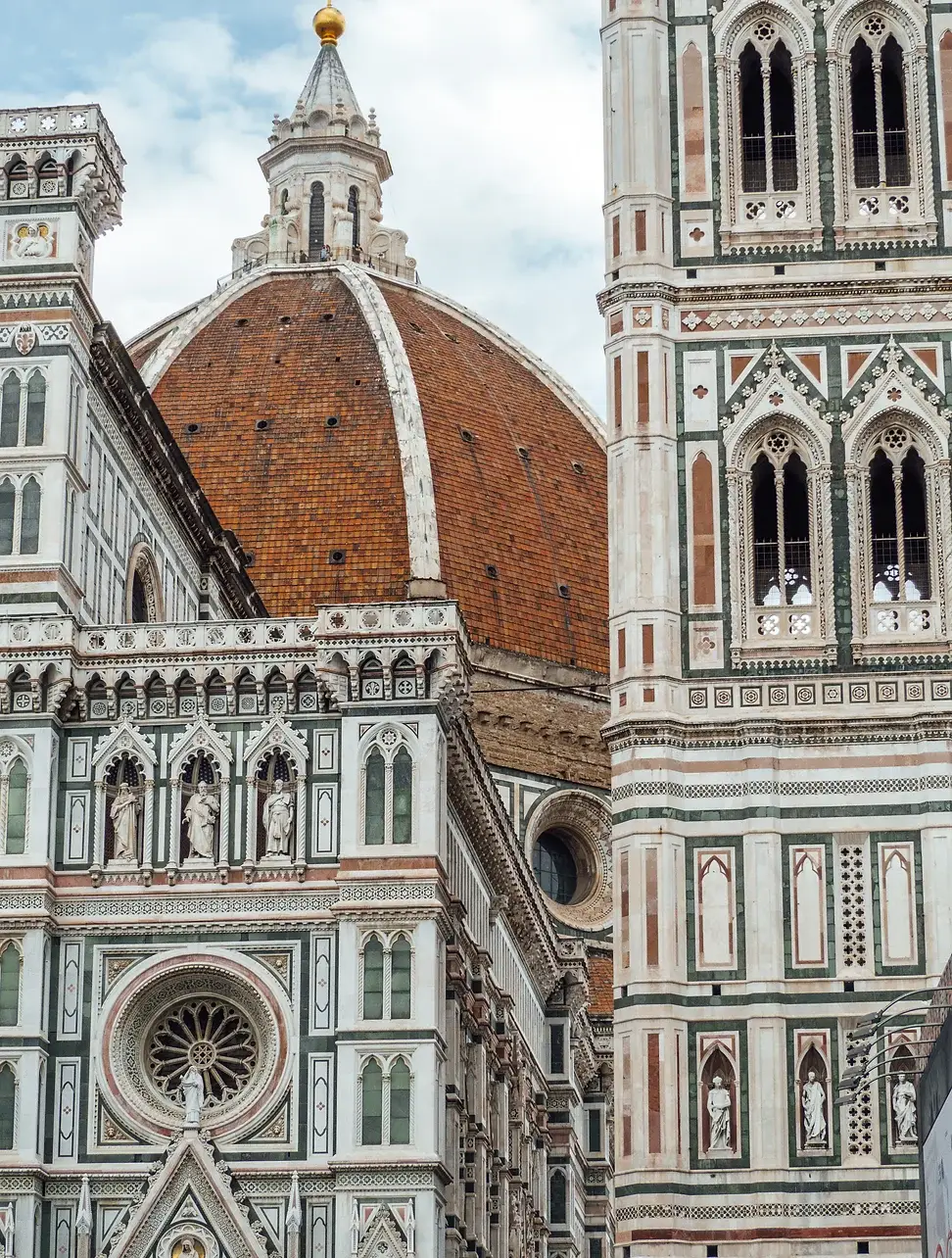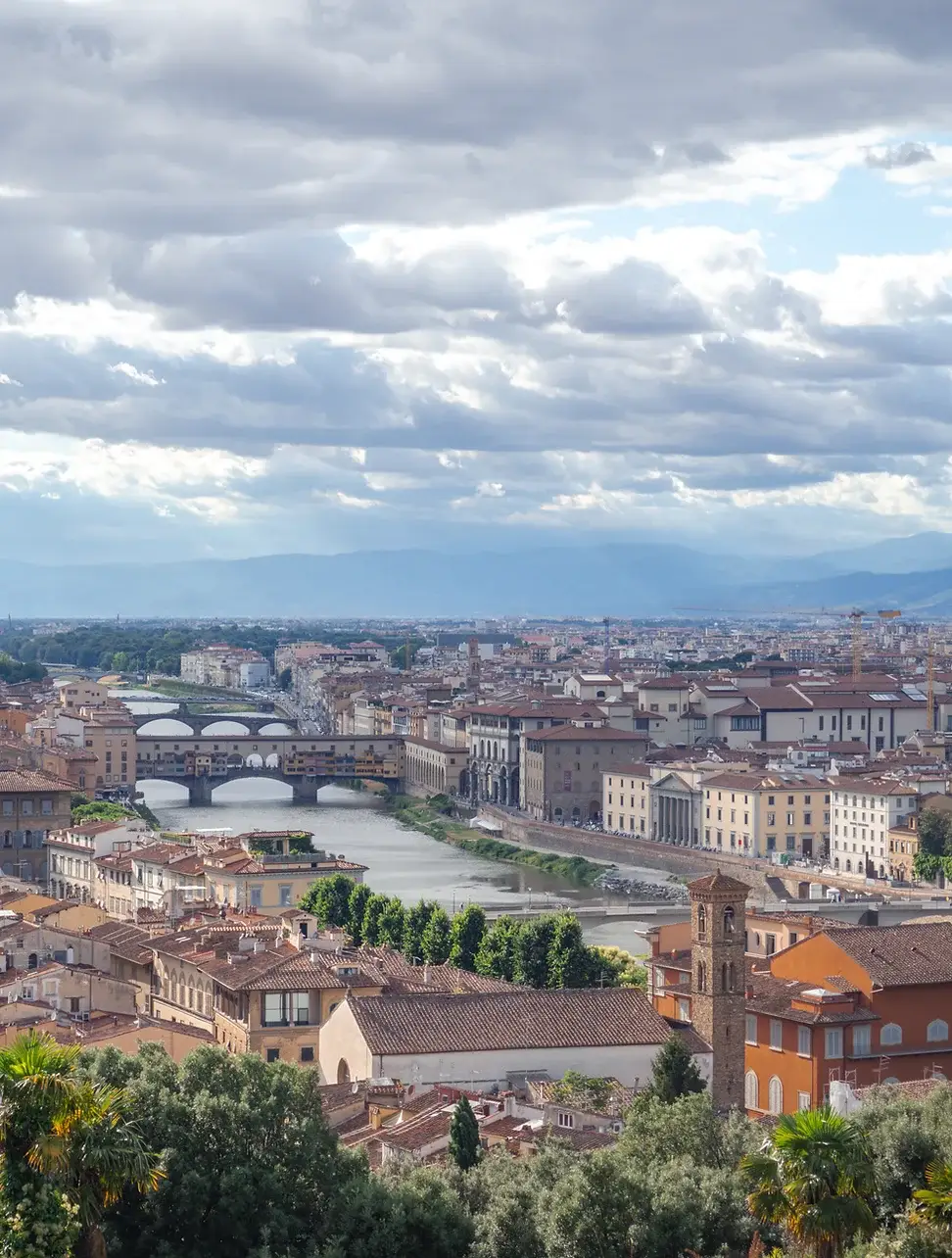 Florence is a recent love of mine and I couldn't talk more highly of the city. It's big, but feels very safe and comfortable while walking around compared to some other spots in Italy which can feel a bit more stressful as a solo traveller. Florence has so much to see and do, you can read my Northern Italy blog post for some ideas, and there (of course) are so many eateries that will have you in a frenzy. 
I spent 2 nights in Florence, however could have easily spent another 1 – 2 and still had plenty to discover. I stayed at PLUS hostel, which had a stunning view over the city on their rooftop terrace, an indoor and outdoor pool and seemed relatively social for solo travellers (although I didn't really chat to too many people). I spent my time discovering this wonderful city and easily walked 25,000 each day I was there, so get comfy shoes ready. 
While in Florence you can't miss doing some kind of food experience, here is a 2 and a half hour street food tour which will show you around the city while you get to try delicious Tuscan food. The tour costs £36, including the tastings! Another tour option is a highlights budget tour, this is a great opportunity to meet other budget travellers while getting a full walking tour of the city. The tour is 2 hours long and costs £30!
Florence is definitely on the midrange scale in terms of daily budget, so it's easy to spend more than anticipated, however the city has so many hidden gems which are either free or very inexpensive, including cheap places for delicious food. Want to know more about budgeting properly for trips? My backpacking eBook explains in full detail! 
While Santorini is on the more expensive end of the Greek island pricing, it's such a unique and iconic destination every solo traveller should see at least once. Oia is arguably the most famous village on the island, with its iconic white buildings and blue domes looking over the caldera, this is probably where you'll spend most of your time while you're visiting. During the summer months Oia packs out with tourists and families, meaning the tiny streets can get unbelievably busy. It's best to visit during the shoulder seasons, around May and September time, this will mean no families (schools will be running) and cheaper prices for everything including transport, accommodation and food.
While Oia is the most popular choice for tourists to visit, there are plenty of other towns and villages you can explore either by public bus or by renting a car/ATV – check out my Budget Week in Santorini: Travel Guide blog post for more info. Fira/Thera is the capital of Santorini and is where a lot of the more affordable hostels/accommodation options are, while Imerovigli, Kamari and Emporio are some of the other spots on the island that you need to visit during your stay.​
Santorini is perfect for solo travellers who are looking for a place to relax and explore while feeling like you're in a Mamma Mia movie (it's also very safe). Although it is on the more expensive side there are still plenty of inexpensive accommodation options, cheap tavernas with local, tasty Greek food and don't forget about the quaint villages and natural landscapes which are free to discover. 
As for tours what about a 3 hour wine tour trying wines native to the island? Here is one that costs £50 – pretty affordable for Santorini and would definitely recommend! If you're looking for something a little more action packed what about a volcanic islands tour with a hot springs visit? This tour sails across Santorini's caldera region and only costs £35 for a full day out! Check it out here.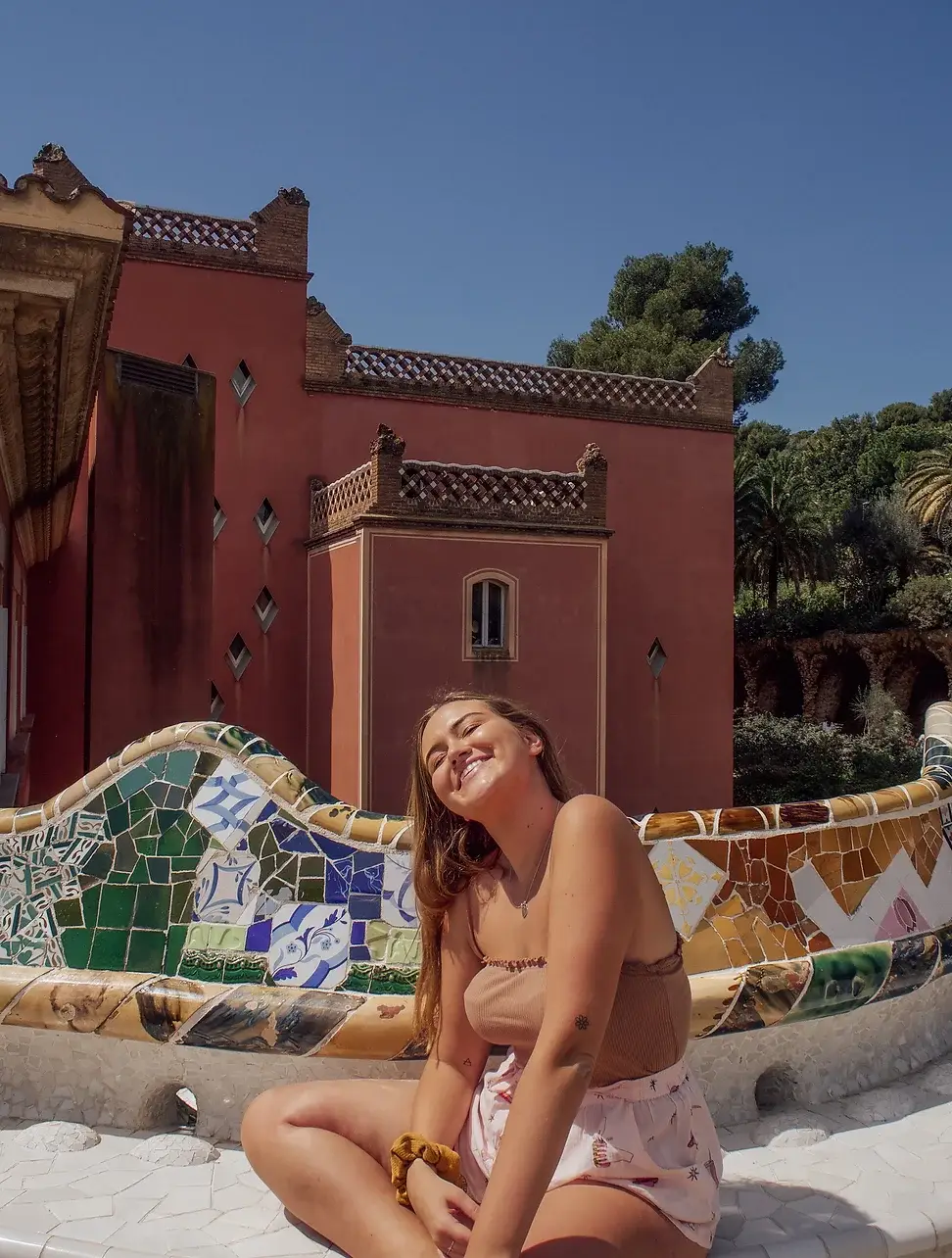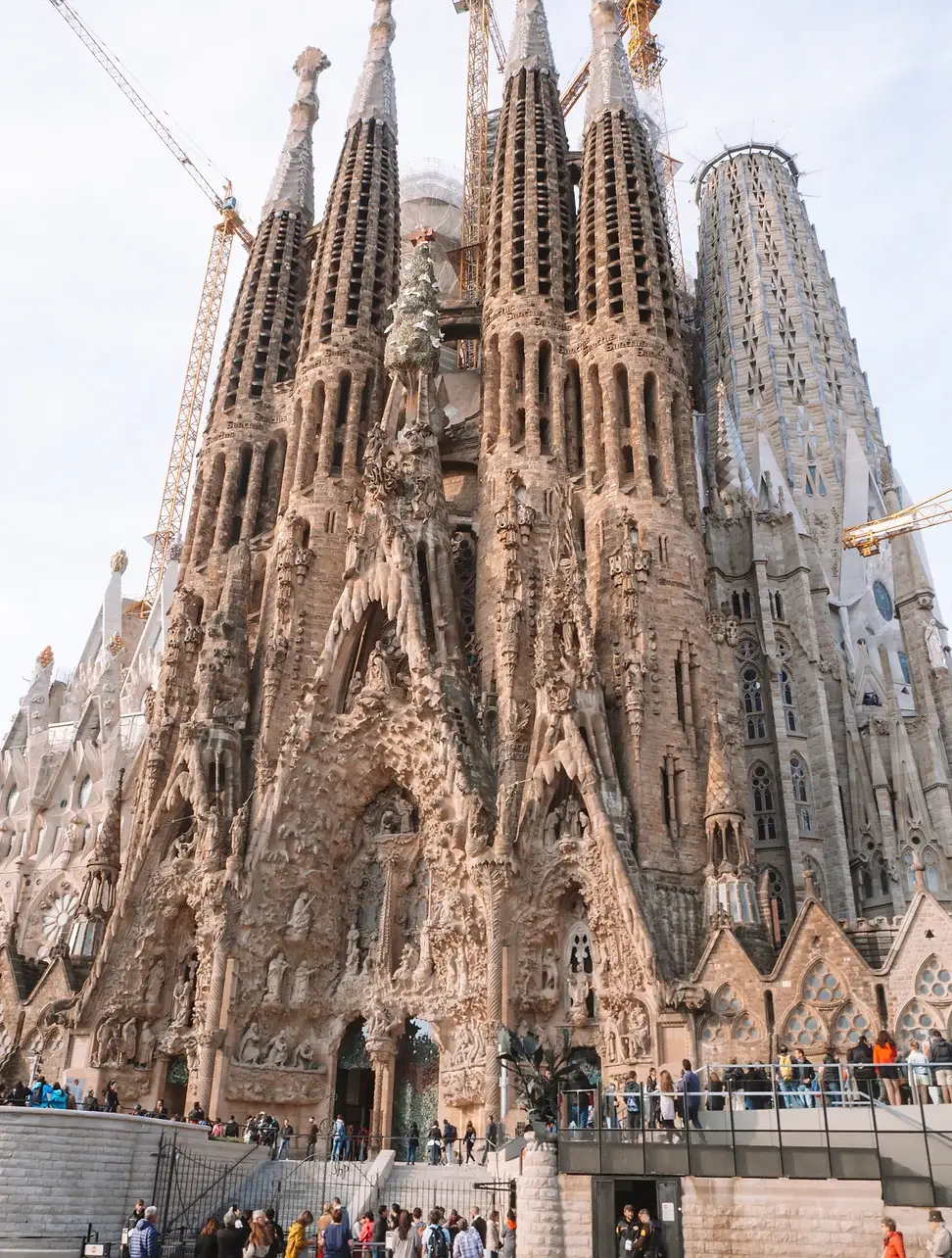 Barcelona has something for everyone. Whether you're a laying at the beach kind of person, wanting to wander around the exquisite architecture of Gaudí or you're ready to hit the clubs while chugging mojitos, you'll find all of it in this Spanish dream. The city is big and there is a lot of ground to cover so it's best to explore Barcelona in neighbourhoods so you can see as much as possible (for example – Gothic Quarter one day, La Barceloneta the next). ​
Like all big cities there are some questionable people and areas you want to avoid, however generally the city centre is very safe and tourist friendly, just be cautious of pickpockets and petty scammers. Other than that it's a wonderful destination for solo travellers and you're guaranteed to meet plenty of other backpackers, especially if you stay in a hostel! My top recommendations are – Black Swan (one of my favourite hostels), Kabul Party Hostel and Mediterranean Youth Hostel. I've also stayed at Aminsta Beach Hostel, which was great for being close to the beach but was a little out of the way for everything else!
Much like Florence, Barcelona is in the midrange budget and you could easily spend a lot during your stay. However in saying that, Barcelona is a big city with plenty of hole in the wall tapas, €2 jugs of sangria and a list of amazing neighbourhoods which are free to explore. Attractions such as Park Güell and Casa Batllo range from €15 – €20 entry, so you should budget an extra €50 – €80 for sightseeing entrance fees if that is something you're interested in. A general daily budget that includes accommodation, food, some drinks, local transport and an attraction per day is €60 – €90.
In Barcelona you're spoilt for choice for tours, I did a full day Costa Brava kayaking tour in 2017 and loved it! This is the one I did and it only costs £56 for the whole day, including transfer to and from Barcelona. A great alternative is a tapas and flamenco experience, for £34 you get complimentary sangria throughout the night, a live flamenco show, a sit down tapas meal and a chance to experience the Barcelona night life. Check out the tour here!
For more travel tips on Barcelona check out my Barcelona and Valencia: Travel Guide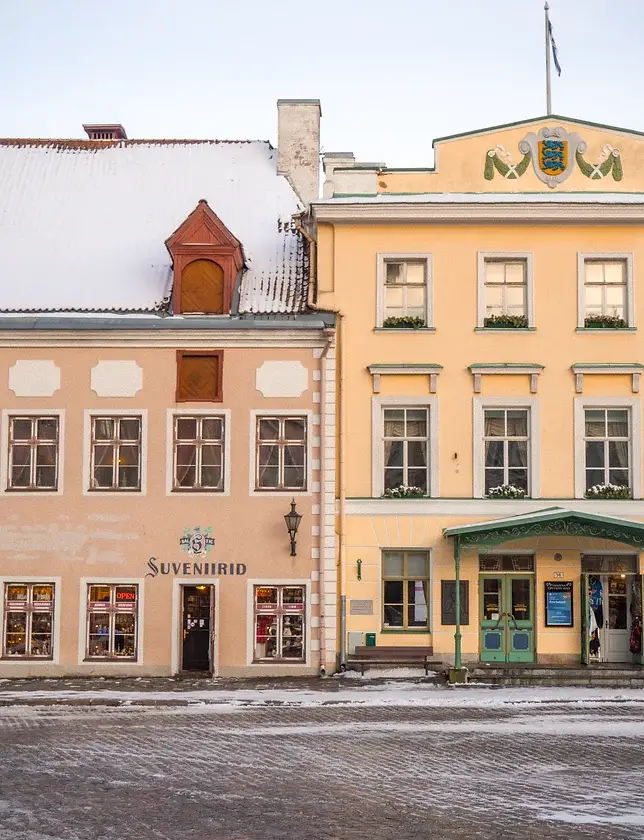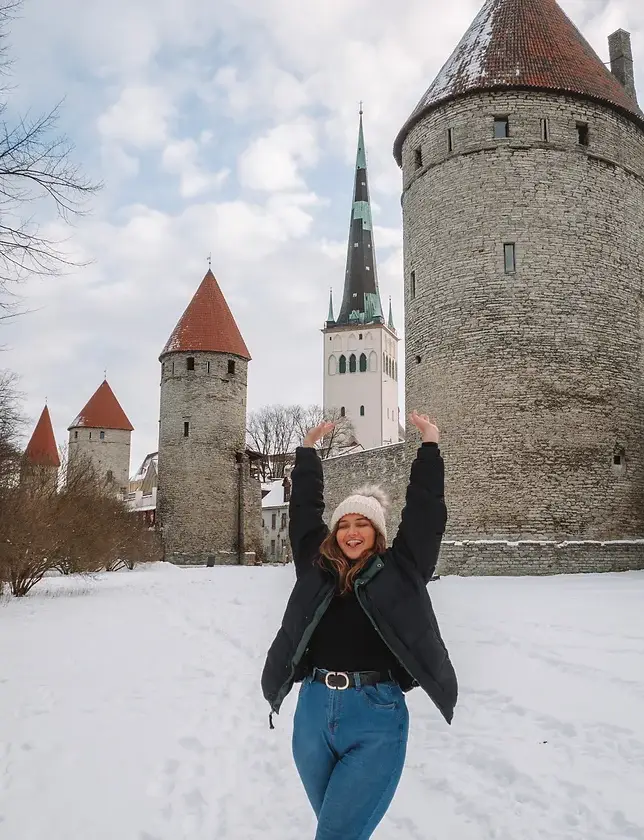 Tallinn is one of the safest cities in Europe and has one of the most well preserved Old Towns in the continent, something you can't miss. As you walk through Estonia's capital it feels like you've stepped into a medieval fairytale, with intricately decorated houses painted in an array of different colours, wooden stalls serving fragrant mulled wine and the picturesque Old Town walls with orange roofed watch towers which surround the city. My time in Tallinn was short but it is a destination I'm eager to revisit soon.
The whole Baltic region is very inexpensive and while Estonia is known to be a little more pricey than Latvia and Lithuania, it is still very budget friendly and an amazing destination for solo travellers. 2 – 3 days is the perfect amount of time in the city, and you can even opt for a day trip to Helsinki via ferry, which only takes a couple of hours each way! Tallinn feels very safe while being vibrant and incredibly picturesque. The nightlife is (apparently) among the best in Europe, although unfortunately I didn't have a chance to go out while I was there, but this would give you an amazing opportunity to meet backpackers!
I visited Tallinn in February, which meant fresh snow, so what better to do than a husky walk in the countryside. This is probably one of my favourite travel experiences to date and I loved my time! The tour I did was with Prangli Travel, you can check out their winter activities here. For more info on what I did during my time in Tallinn you can check out my Tallinn blog post here!​
Overall I couldn't recommend the city enough and I think it's a great destination for solo travel. During my time in Tallinn I stayed at Tallinn Backpackers, which was very cosy, super central and had a massive common area to hang out in. It's the perfect city to visit all year round and is the most affordable out of the selection in this post (Budapest being the next cheapest after Tallinn).