INSTAGRAM: MAKING IT THE DREAM JOB EBOOK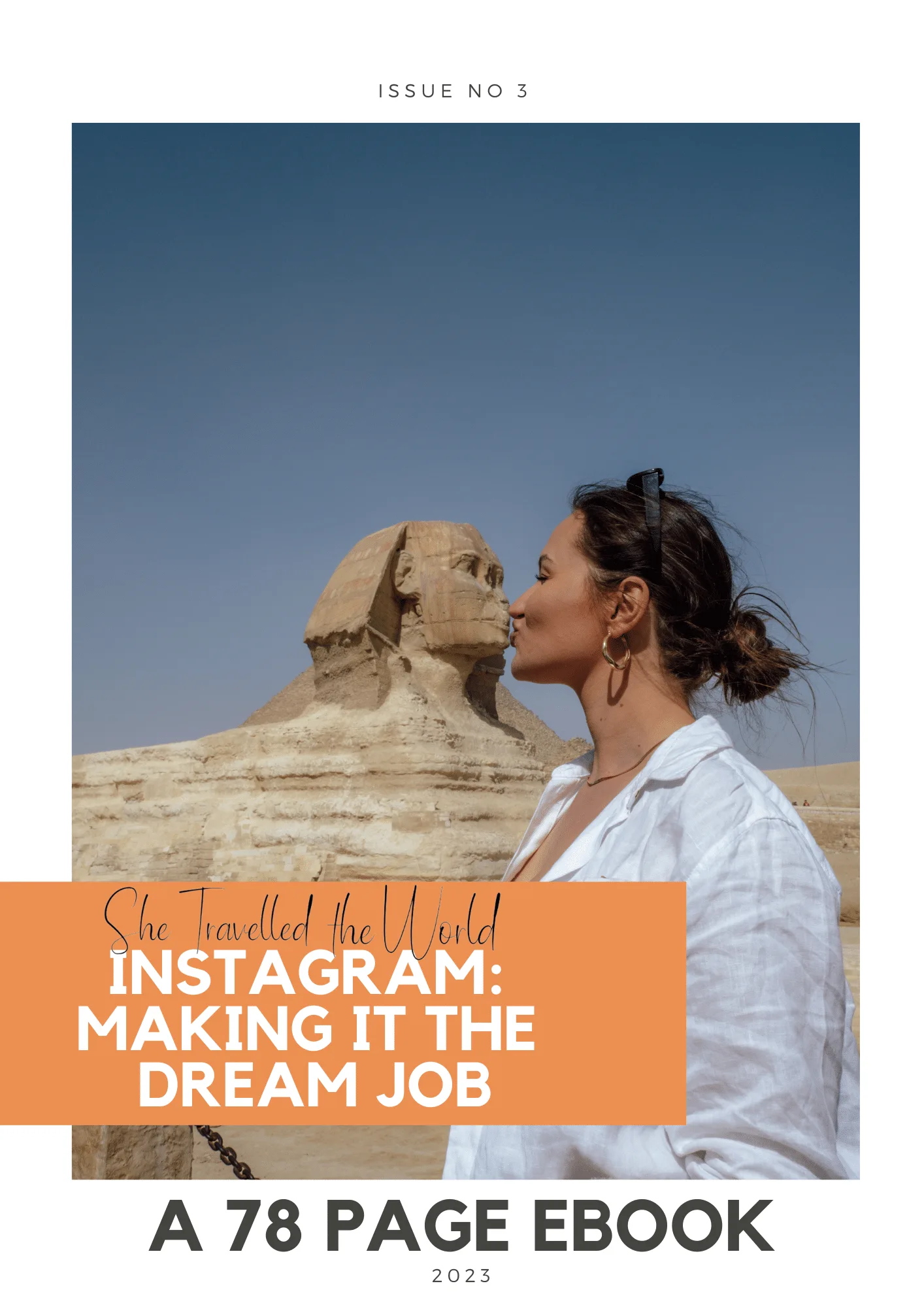 Instagram: making it the dream job ebook
If you dream of a life of adventure and being your own boss. this is your step by step guide to creating a profitable business through Instagram.
She Travelled the World's Instagram: Making it the Dream Job eBook is everything you need to know to create a successful business, from curating your feed to understanding how to target the right people in the market, to knowing how to monetise your page. 
WHAT IS INCLUDED:
Creating a brand in yourself
Knowing your niche and sub-niche
Build a personality
Curating your feed
How to create saveable content
The importance of being consistent
Repurposing content
Understanding Instagram analytics and algorithm
The basics of photography and editing
Utilising Instagram stories
How to use hashtags
Creating connections online
Expanding your audience + finding loyal followers
6 ways to monetise your account
Emailing brands + email template
Media kit and rate sheet templates and tips
Marketing yourself
How to use emotions and psychology to build a business through Instagram
My experience and advise after being in the industry for 6 years
+ MORE
*This product is non-refundable, that is because after the digital files are downloaded, I cannot get them back. If you have any issues or questions, please don't hesitate to contact info@shetravelledtheworld.com.