Working overseas while traveling offers a unique experience that allows you to fully immerse yourself in a place, make strong connections with the people around you and earn a little money along the way. Whether you're on a small budget or you fall in love with a place and want to stay longer, working overseas is a great option for travellers who want to park up and call a new place 'home' for a while. 
I have had two overseas jobs, firstly in 2018 in Split, Croatia and following that in 2019 in Budapest, Hungary. Both jobs were very different but allowed me to live abroad while meeting the most incredible people, making unforgettable memories and saving A LOT of money. It's something I recommend to everyone and it's the perfect way to get a taste of another country, without needing to spend a lot of money. 
what to expect from working overseas
Each job and company is going to be different, and I can only speak on what I know from my experiences and what I've heard from other people, so you need to ensure you set out exactly what is expected from you. There is two types of working overseas: volunteering and paid work. Volunteering is a lot easier to obtain and you won't be required to have a working visa to do this. Generally this is a few hours of work a day in exchange for free board and additionally (depending on where you work) food and sometimes even transport/activities. 
Paid work can be a little harder to find depending on the region, demand and your skills. This also depends on your visa situation, as some countries will require you to have adequate documentation to be able to legally work. For paid work you will be required to work longer hours and have more 'difficult' tasks that perhaps volunteers aren't allowed/qualified to do, but in exchange you'll be financially compensated and some companies will provide the same as volunteers: board, food, etc. 
My summer in Croatia was unforgettable. Located right on the Adriatic sea, Split is Croatia's second largest city. Its small Old Town is a maze of winding streets, all leading to it's Palace and Bell Tower, which is located right in the heart of it all.  I fell in love with Split and it's charm and I was curious to know more about how I could stay longer in this magical city. 
I visited Croatia for my 20th birthday and was only meant to spend a few days in the city, however after joining Crozzies Pubcrawl and meeting the fun staff members, I was eager to know more about how I could get a job too as I knew this could be the perfect gateway to living overseas while having almost no expenses. The next day I spoke to the owner and he offered me a spot on the job, and that was the beginning of my 4 months living and working in Split.
Since working in Split in 2018, a lot has changed. In 2021 Croatia introduced a digital nomad visa, which gives the opportunity to live in the country for up to a year. You can read the Nomad Almanac guide on Croatian digital nomad visas here for more information. This is the perfect opportunity to stay long term in Croatia if you already work remotely, and I would be choosing this route if I ever decided to move back.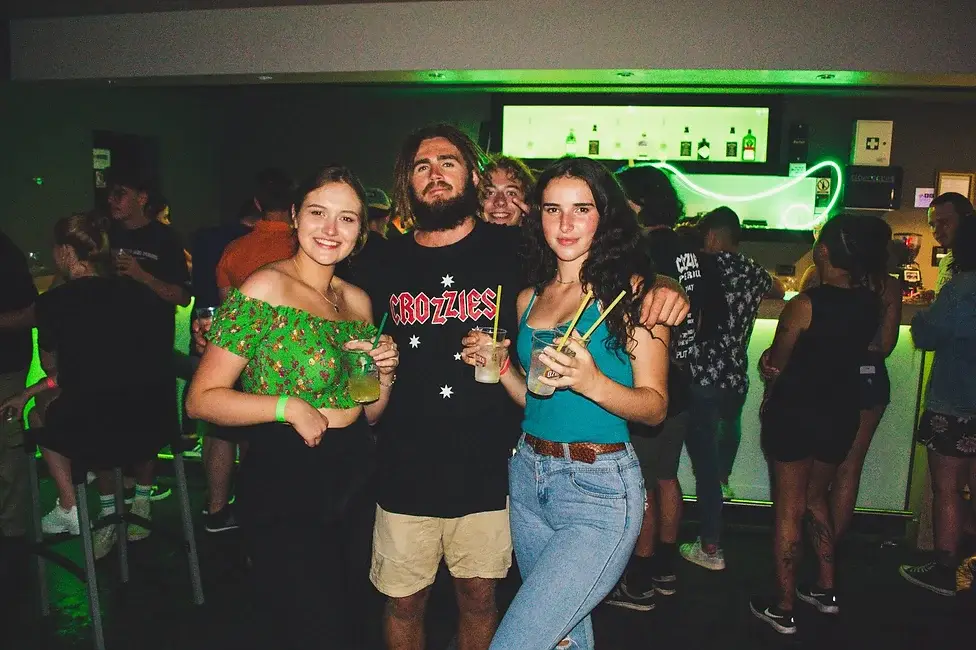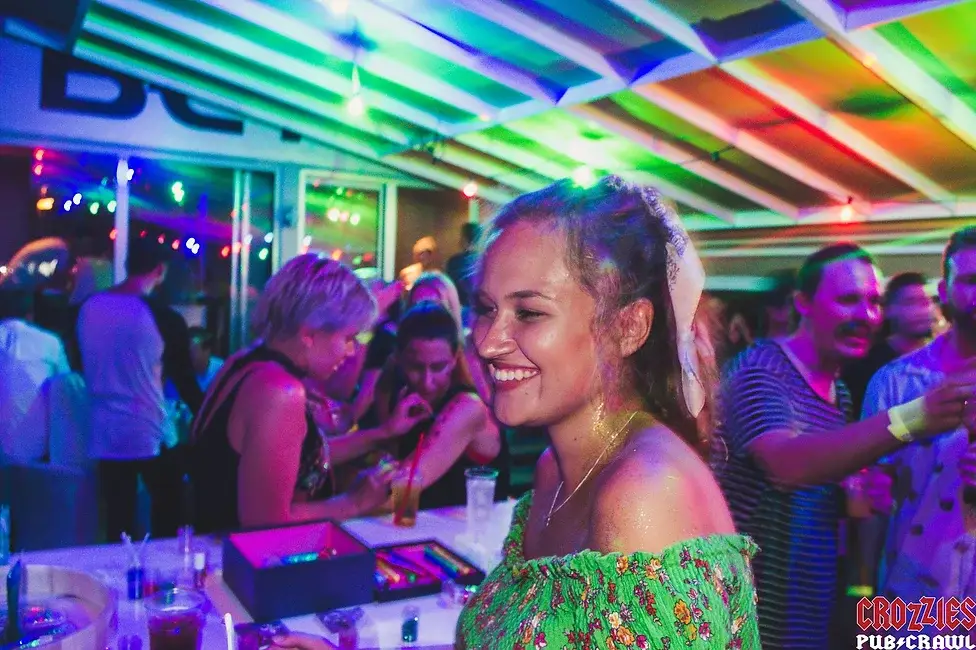 If I'm being completely honest it was kind of the 'right place right time' kind of experience. My birthday is the end of May, which is the start of European summer, meaning that a lot of hostels, pub crawls, bars, and anything that is related to tourists will be looking for more staff or volunteers to help them through the influx of people over June – August/September. I got my job at Crozzies Pub crawl (Croatian Aussies) at the  beginning of June and worked until the end of August.
So how did I get the job? To put it simply: I asked for it. The short chat I had with the owner included questions such as the following:
A little about me
My upcoming travel plans
How long I intended on working there
If I had any previous experience doing something like this
Volunteer jobs tend to be very flexible, and as long as you can promise at least a few weeks, you're likely to get it. I had every intention of staying for the whole summer and I was lucky because it was the beginning of the season, so there was still space in the staff house making it an easy fit for me to join the team straight away.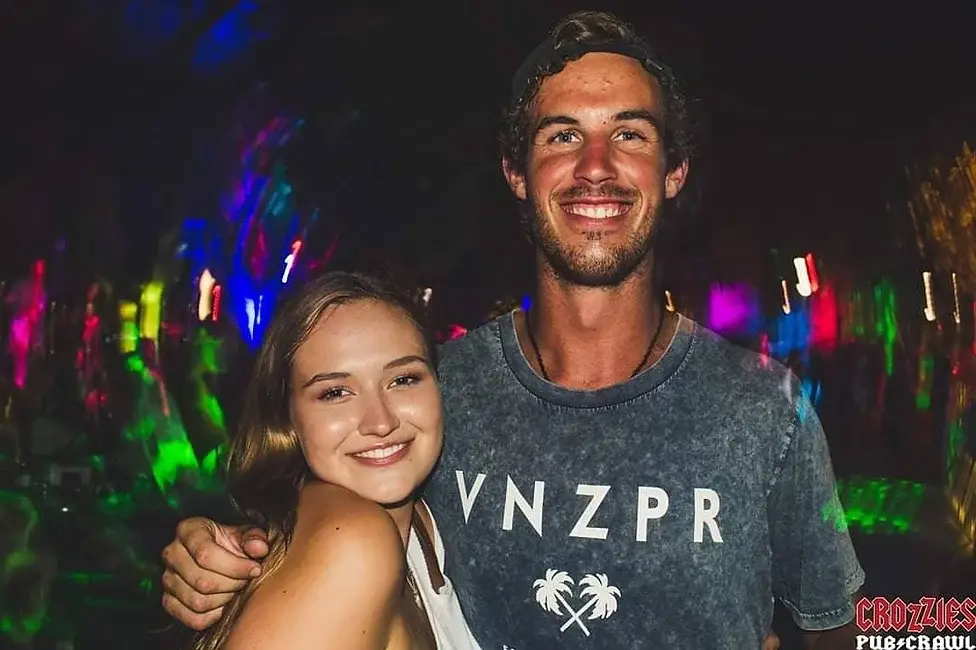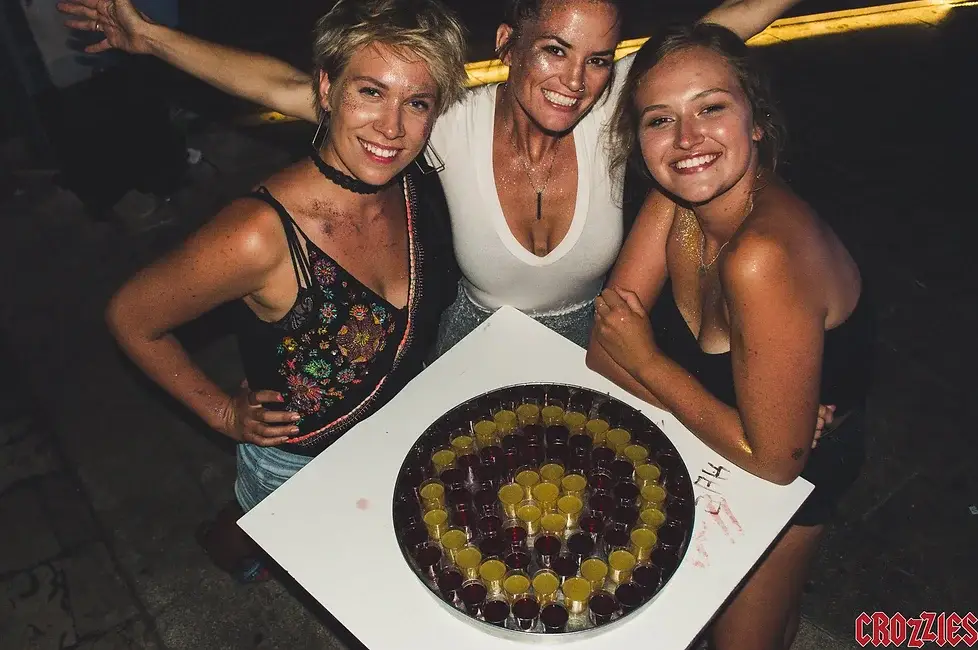 While I was working for Crozzies my job was predominantly to promote the pub crawl throughout the day, which involved walking around Split Old Town and Bačvice (the tourist beach) and trying to get people to come along to our pub crawl that night or during their stay in the city. At night we would party with the guests, clean up mess, look after people who got too drunk and just make sure everyone was having a good time. Split during the summer months is one of the hot spots in Croatia so every day there would be batches of new people coming to the city to explore and have a good time. It is also the starting point for a lot of sail companies like Sail Croatia, Contiki, Topdeck, Busabout and Sail Week, so there were A LOT of people up for a good time. 
We would usually wake up between 10am – 11am and head down to Bačvice for our 'official' working day begin at noon. We would meet up with our manager for a swim before sitting down and discussing the pub crawl the night before to discuss any issues we had or funny stories about the guests. We were then allocated where we would be for the day, one half of the team would be promoting at the beach for the day and and the other half would either be stationed at certain 'hot spots' throughout the city and stand there promoting from 1pm – 5pm or they would do laps throughout the town finding people for the pub crawl.
At 5pm we would have another meeting where we would eat food and chill, then we would be out on the Riva (Split's main promenade) and around town from 6pm – 9/10pm doing the hard core promoting. This was the most crucial part of the day because this is typically when people would start coming out to find things to do for the evening.
WHAT WERE THE PERKS?
Working at Crozzies was paid, although like a lot of summer/seasonal jobs, it wasn't a lot. Our monthly wage ranged from £250 – £475 depending on how many guests we got to join the pub crawl throughout the month, the more we got, the bigger the bonus. Unlike a lot of other promoting jobs, we didn't work based on personal commission. Instead, we received a base rate per month, then the total amount of guests we collectively brought on the pub crawl established what our bonus was. The more people we collectively brought, the bigger the bonus for all of us. 
We also received free accommodation in a staff house located 20 minutes outside the Old Town. This housed all the staff, which felt a little cramped at times, but we all became a relatively dysfunctional family over the summer. Other perks to the job was free pizza (it was offered on the pub crawl) and free drinks, along with 1 free Uber home per night for the group. Unfortunately if you missed that you'd have to find your own way home. 
Croatia is a very affordable country so this was definitely easy to live off and as I said, I absolutely loved my time in Split.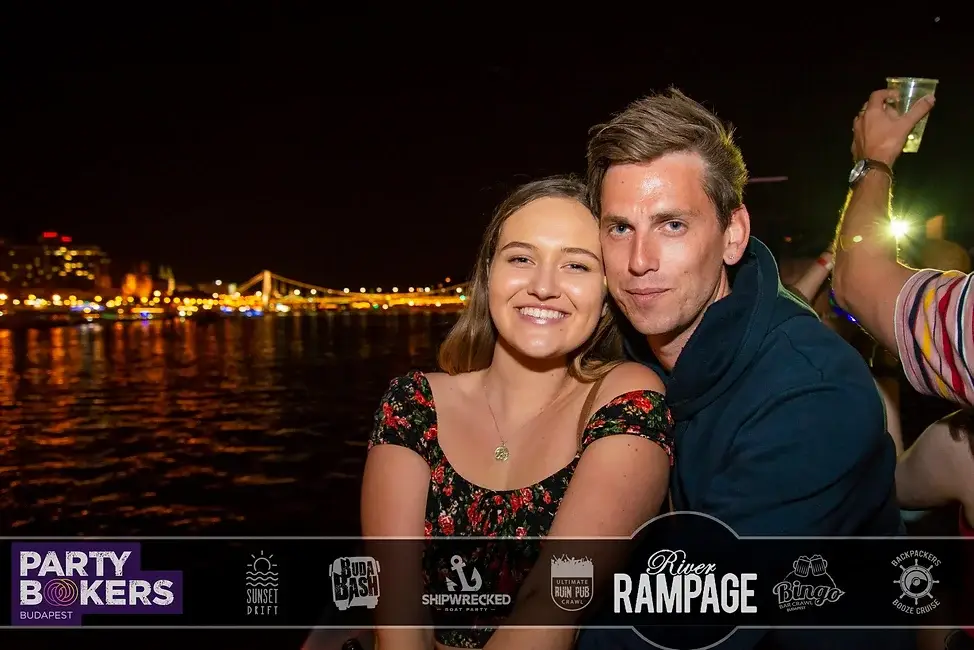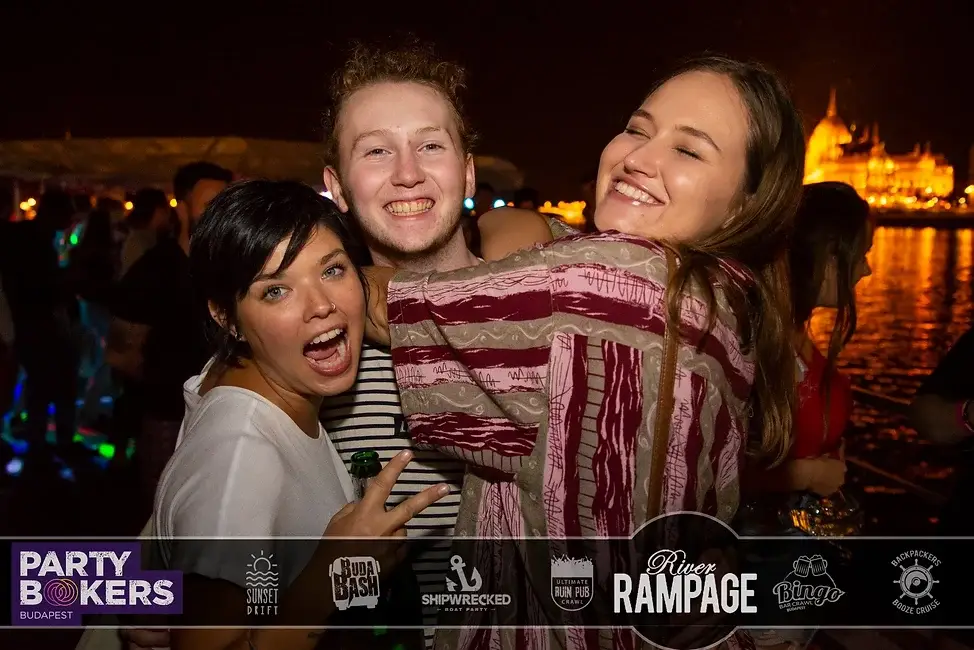 My second experience woking overseas was in 2019 in Budapest. This is another European destination that is always going to have a very special place in my heart after my first visit in 2017. The city holds so much history with endless things to see and do, plus it's known as one of the best European cities for partying. In 2019 I volunteered at one of Budapest's best known party hostels, Vitae, for two months, which allowed me to live in one of my favourite cities while being… pretty much broke.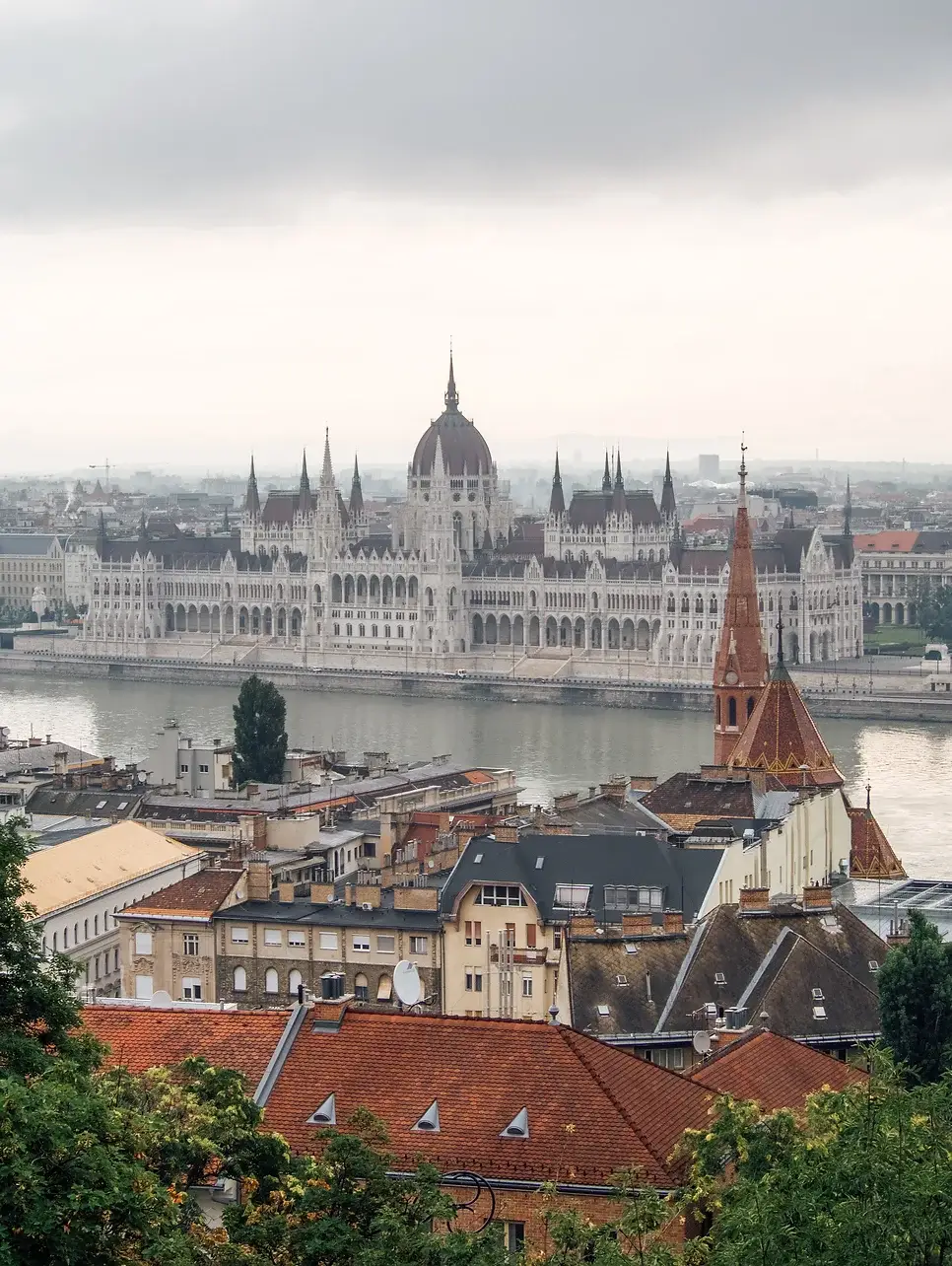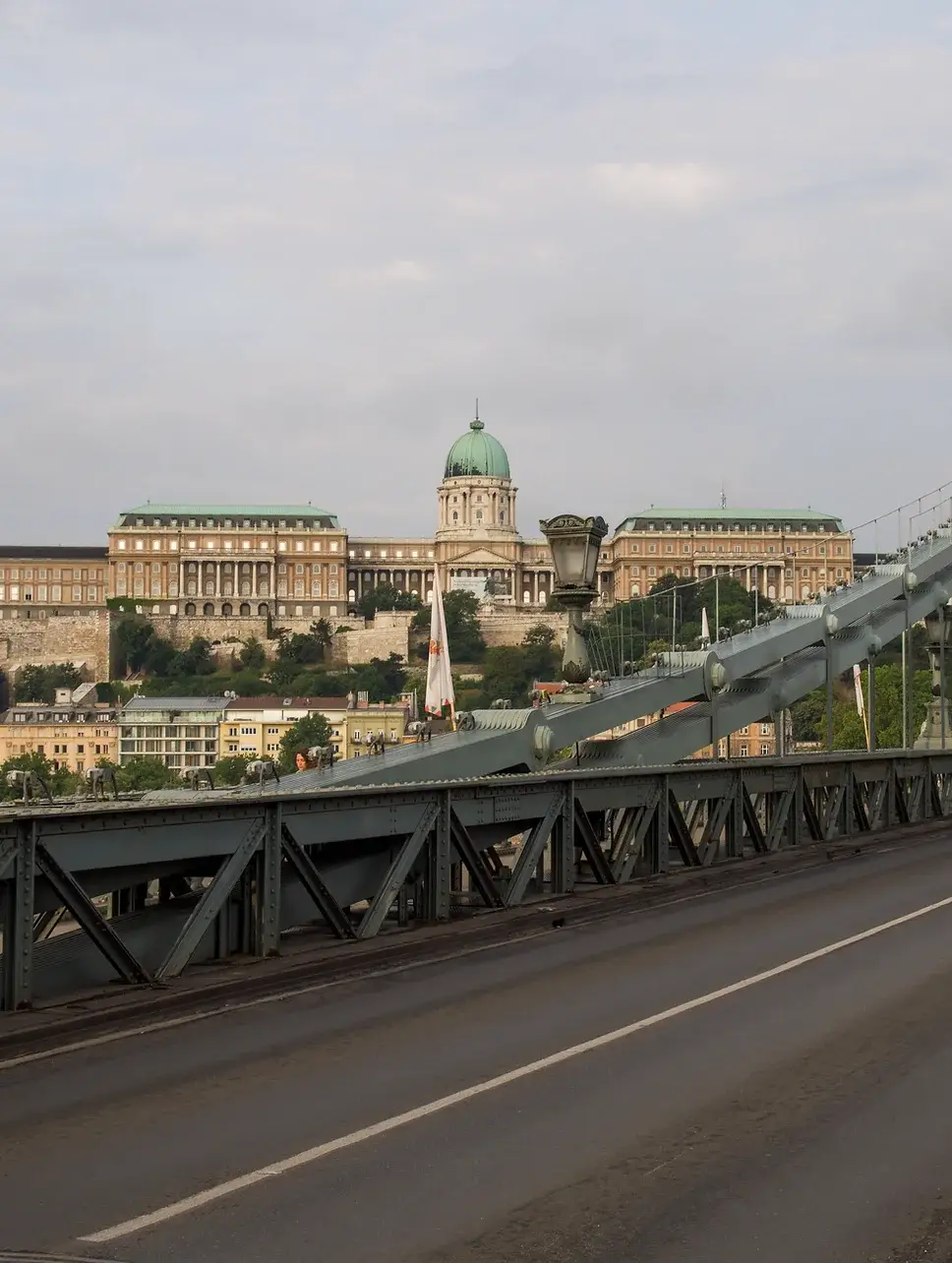 HOW I GOT THE JOB?
To start off my summer adventures for 2019 I had booked a one way flight from London to Budapest for (around) £30. After my summer in Croatia the year before I had no intention of doing another summer job again and I had planned to spend this summer travelling around central European countries.
I had booked to stay at Vitae hostel, which is one of six hostels owned Budapest Party Hostels (although unfortunately since COVID only two have survived). After spending a few nights at the hostel and getting fully involved in their drinking games and nightly activities, while also becoming friendly with the staff and other guests, I was offered a volunteering position by two of the staff members. I was completely in shock but couldn't turn down the offer, especially because I loved the hostel, staff and most importantly, Budapest. 
WHAT WAS MY JOB?​
Living in Budapest was a very different experience to Croatia and my job was very different. I was known as a 'House B***h' which was a their name for a volunteer. My job entailed starting at 11am, going through all of the rooms and remaking the beds of people checking out, sweeping, moping, cleaning the bathrooms and showers, changing the bins, cleaning the kitchens, grocery shopping for the hostel, etc. I did this 6 days a week and would usually work from 11am – 3/4pm. I would then get the afternoon off to do whatever I wanted which usually involved cooking food, doing laundry, socialising with guests or going on a walk around District 7 (all the hostels are located very close together and District 7 is known as the backpacker district of Budapest).
Every night at 7pm Vitae organised and played drinking games with the guests, so our job would be to round people up from their rooms and make sure everyone was involved and having a good time while leading these games. Then, each night was a different event that we would do with the (former) sister hostels: Grandio, Retox, Meander and Carpe Noctem. We would help lead people to where they needed to be, look after them and obviously socialise and drink too.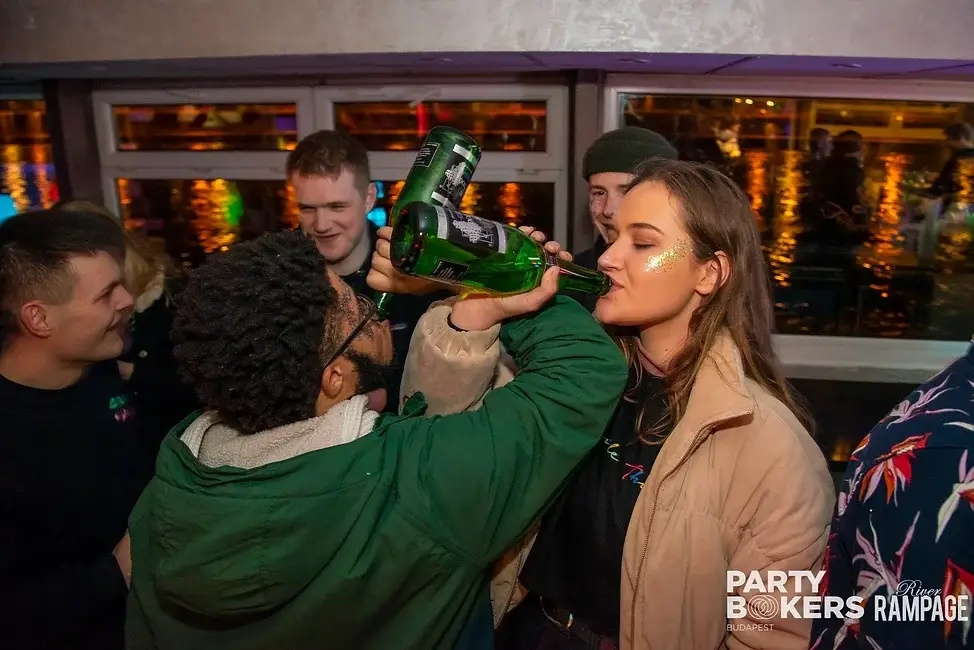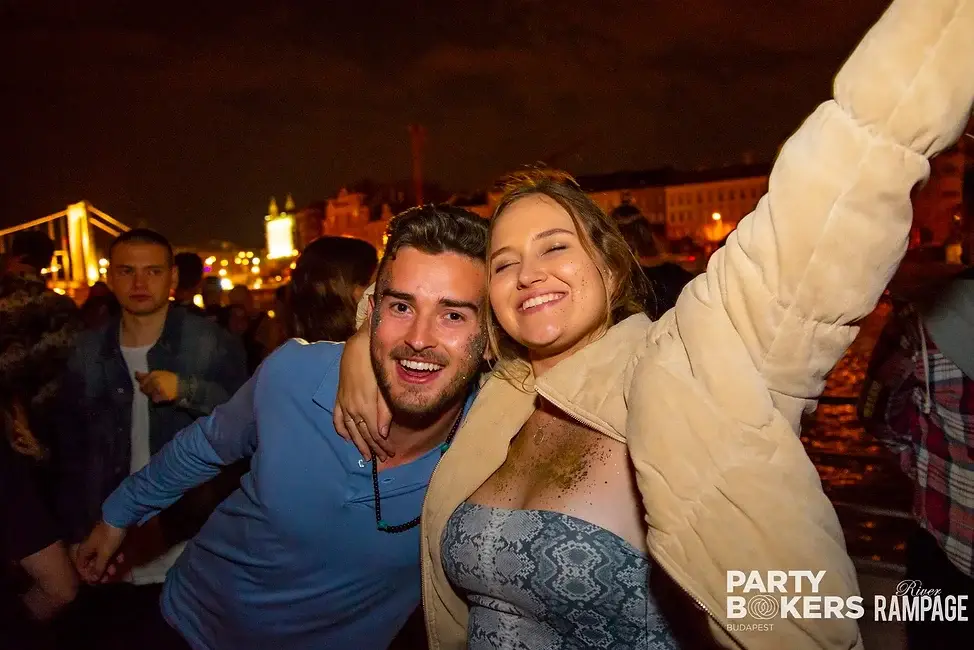 WHAT WERE THE PERKS?
​Unfortunately working as a House B***h wasn't paid because we worked such short days (I don't count drinking games and the nightly events as work).  In return for the 4 – 5 hours we did a day we got free accommodation and free events, meaning we had to pay for our own food and drinks. Groceries are pretty reasonable in Budapest and usually guests would leave leftover food like dried pasta and rice that we could use for ourselves. Alcohol was also pretty cheap, with the cheapest bottle of wine in the supermarket costing only £1.50!
While I was just a volunteer around half the staff were full time staff meaning they got a daily wage and they would look after check ins and check outs, the laundry for the hostel and one person a night would sleep in the office to make sure if anyone needed help in the middle of the night there would be someone there. Usually everyone starts out as a House Bitch for at least a few weeks before being trained to do full time jobs like checking in, however I didn't really want to do the longer hours and was happy to just stay as a volunteer for my short time in Budapest. 
MY THOUGHTS ON MY EXPERIENCES WORKING OVERSEAS
​I look back at these memories very fondly, and as a 20/21 year old with not a lot of money and an unwavering desire to want to travel for as long as I could, these experiences allowed me to stay and live somewhere longer than I would have been able to afford based off my own accord. Both jobs were very different and I enjoyed them for different reasons, ultimately I am grateful for the memories and friendships I gained from these jobs and I do recommend looking at working overseas options if any of these reasons apply to you:
You're limited on money
You want to stay longer in a destination
Some time away from home is needed
Looking to meet new people and have new experiences
While my jobs were both very party based (it comes with the territory of being a wild 20/21 year old), there are plenty of other options for someone who wants something a little more chilled, whatever that means to you. Worldpackers is a great place to find volunteering jobs and work (you can use SHETRAVELLEDTHEWORLD for $10 off your membership) or do some research on companies you'd potentially like to work with and reach out to them.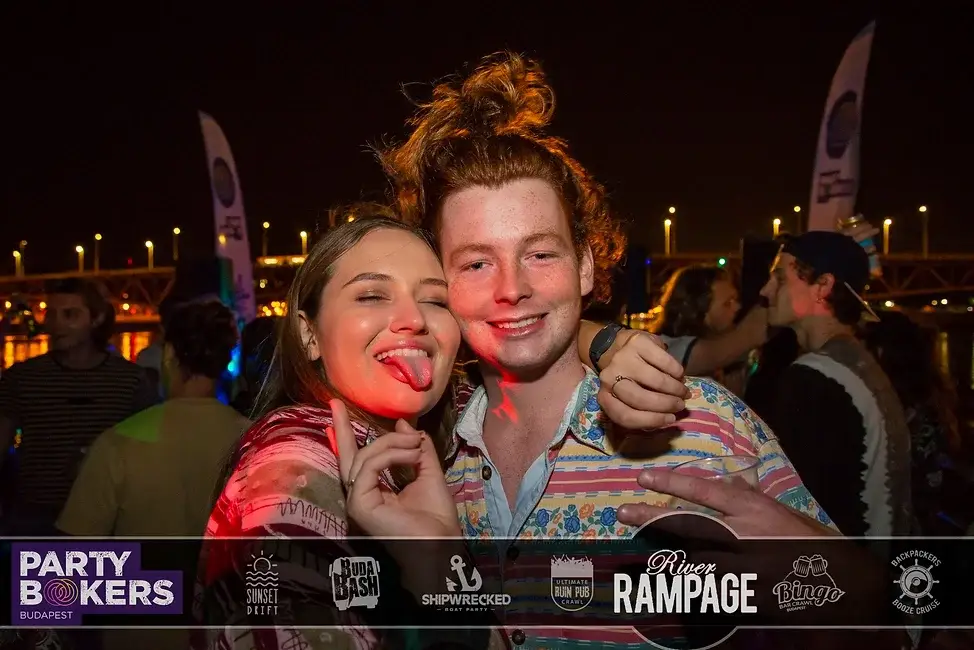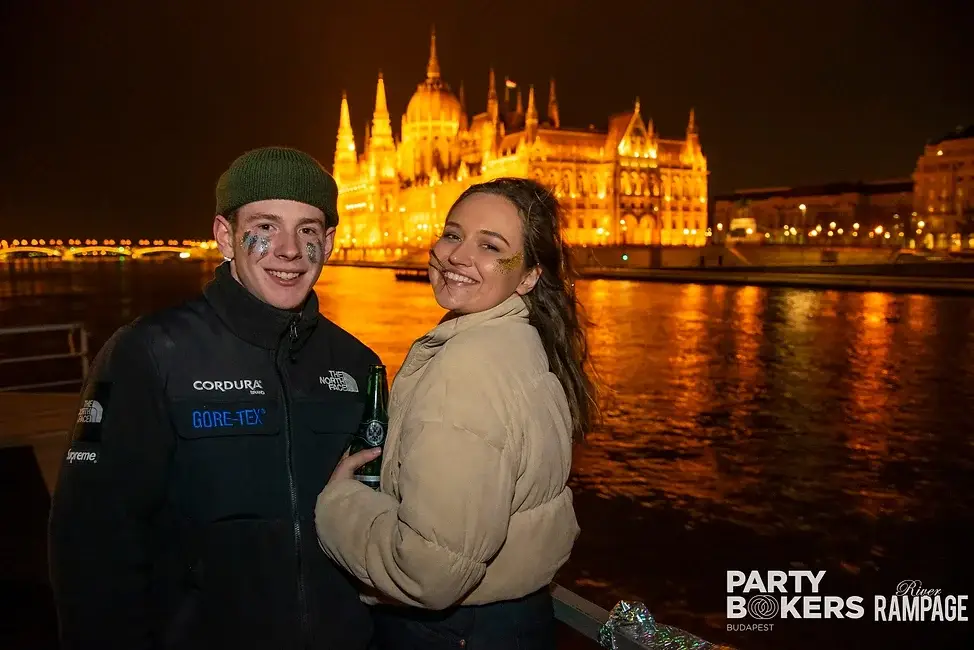 HOW YOU CAN WORK OVERSEAS TOO
It's honestly not as hard as you think and there are always plenty of different places that are looking for people to work or volunteer over the course of the year/peak seasons. Both of my jobs I found accidentally while I was travelling, however there are plenty of online sites that advertise job vaccancies in spots across the world. A lot of places you can preempt that they will need people to work so you can email a few months in advance and make sure you can secure a spot for the season. For example places that peak in summer like Croatia will be looking for promoters, hosts, hostel workers, and places that peak during winter like the Canadian/Japanese ski season will be looking for people to work over the course of the colder months.​
Most of these jobs don't require any kind of pre exisiting skills unless you're looking at jobs that require some prior knowledge like a skipper or ski instructor. Companies want someone who has an enticing personality and who can get along with people easily. Hostels, bars, pub crawls are all about people coming together in a new city and having a good time so you want to be the type of person who can have fun and make sure everyone else is enjoying themselves.
Worldpackers has thousands of listings with absolutely every kind of job on there: hospitality, bar work, hostels, gardening, community work, animals, cleaning and more. This is the easiest way to see what's on offer, get in contact with hosts and secure something pretty much straight away, even while you're at home. There are so many overseas opportunities on here and it's so easy to find exactly what you're looking for. 
Click the link or use SHETRAVELLEDTHEWORLD for $10 off your membership
EMAIL YOUR FAVOURITE HOSTELS/HOSTELS IN A NEW CITY 
If you have a favourite hostel, you've heard someone recommend some great hostels or you've just seen some online that sparked your interest, shoot them an email! Let them know who you are and ask if they have any vacancies available for the months that they need or the months that you intend on travelling. You can also do this for different bars, pub crawls, ski resorts, surf camps, summer camps and so on in places you're interested in visiting.
CHECK ONLINE
There are plenty of online resources which companies can post on to promote their job vacancies and with the power of social media it is so much easier to find opportunities. Try looking up something like 'Prague pub crawl' or 'Vienna hostel' on Instagram or Facebook and check out the places that come up, then send them a DM!
ASK WHEN YOU'RE THERE
Sometimes you love a city and want to stay longer, so if you get to a place and you want to stay longer, see what opportunities you can find. Ask at the hostel you're staying at, or that backpacker bar you visited last night, or even go find that promoter who told you to join the pub crawl and see what you can do about getting a job. This is probably the best way to guarantee something as people can meet you and see your personality in person, although you can't be sure they will have anything available (never hurts to ask though).​