THE ULTIMATE GUIDE TO BACKPACKING EBOOK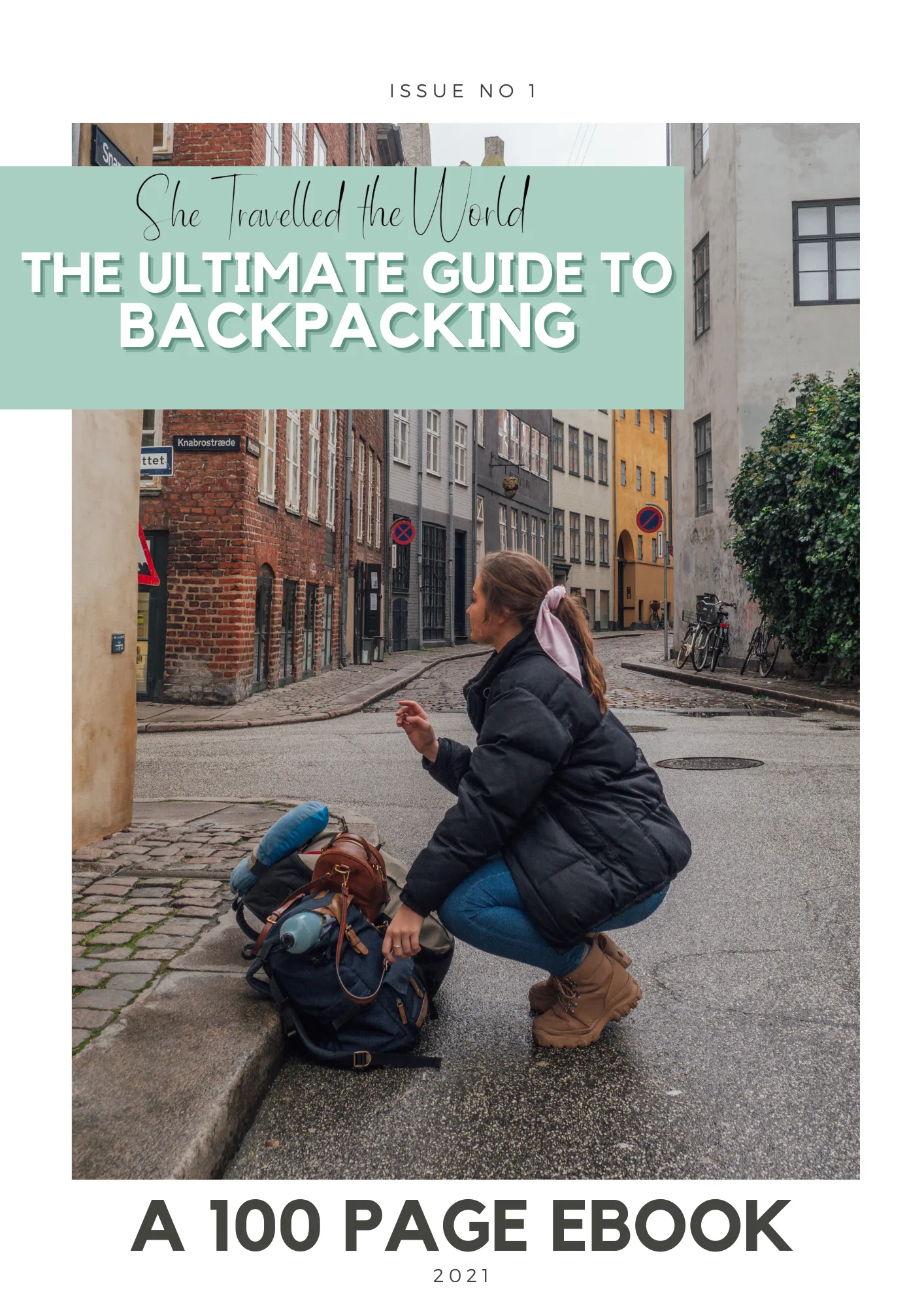 THE ULTIMATE GUIDE TO BACKPACKING EBOOK
Diving head first into the world of travel can be daunting, where do you even begin? I started travelling with no idea how to get from A to B or how to budget and I wish I had someone hand me the cheat sheets to travel. Well… here it is. 
Want to create amazing itineraries? Plan out your budget realistically? Make friends easily? Travel the world freely and confidently with this all inclsuive eBook, no matter your budget, background or experience. 
A little more info on the eBook
This eBook is your all inclusive guide to everything you need to know leading up to your trip and while you're on the road. The 100 pages are jam packed with info that you definitely don't want to miss out on – some of the topics covered include:
Planning your trip and what to consider while planning
Everything you need to know about solo travel
Travelling with friends and relationship travel
Creating the best itinerary possible
The ultimate way to budget for your trip + budgeting guide
Money – currency exchange, haggling, the right debit card & saving
Transport tips and the best companies to check out
Accommodation and hostel 101
Choosing the right backpack and the best guide to packing
Tour companies you definitely need to know about
Safety and how to stay safe and happy throughout your trip
Making friends, even if you're introverted or not staying in a hostel
EVERYTHING you need to know about being on the road (food, maps, wifi, language barriers and much more)
How to find jobs while you're travelling + email template
Over 100 different resources you'll need for planning your trips including – travel companies, visa information, travel+work and gap year companies and apps you NEED in your life
+ MORE
Travel should be fun and enjoyable, and this eBook takes all the stress out of travelling for you, so you can have more time actually enjoying yourself.