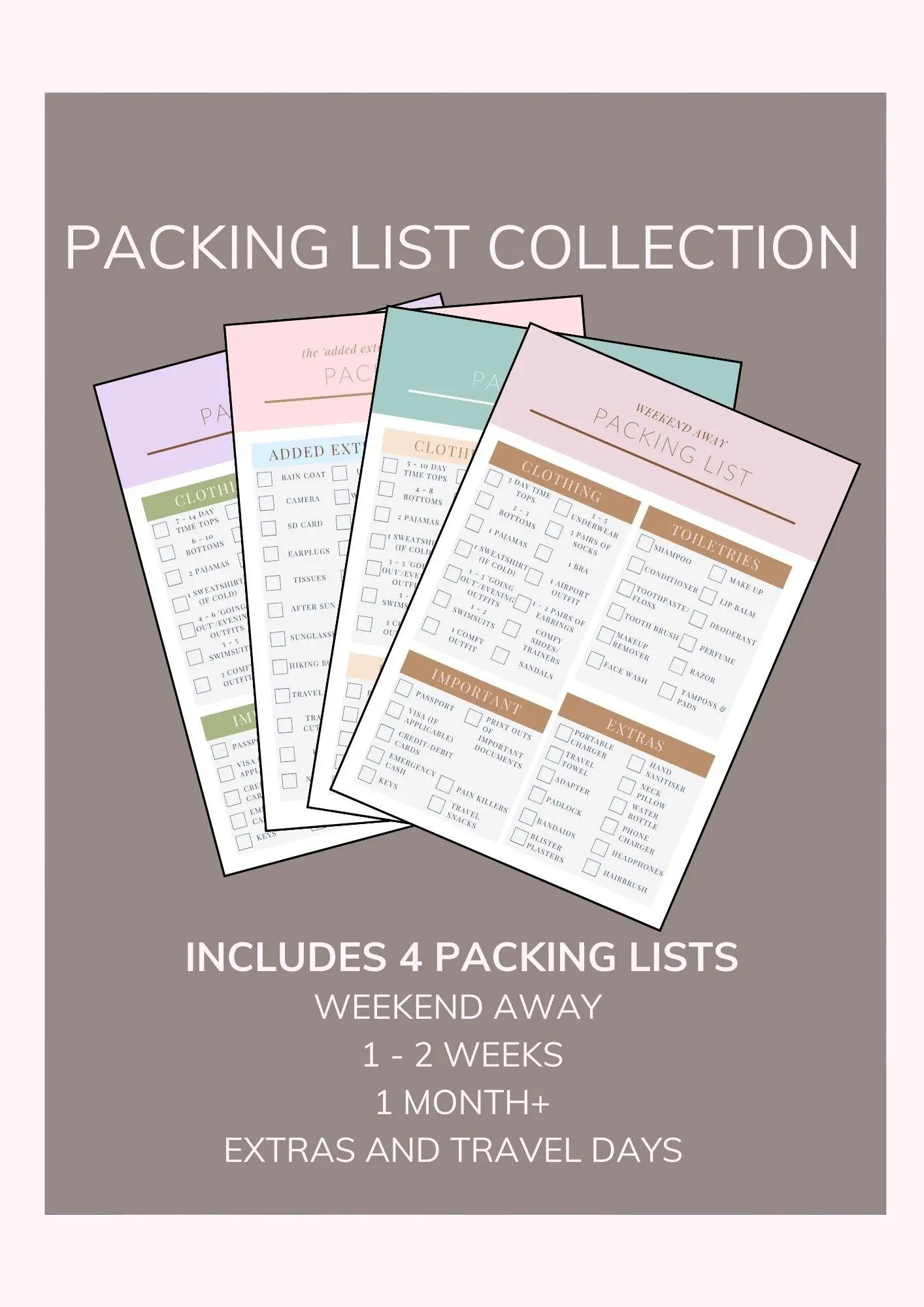 NEVER FORGET ANYTHING AGAIN
Packing can be stressful, especially if you don't even know where to start. After travelling the world for over 7 years, I've curated these packing lists to cater to exactly what you need on the road. 
These 4 packing lists are the perfect solution to your packing qualms. 
WHAT IS INCLUDED:
4 PDF printable packing lists
Weekend away (1 – 3 nights)
1 – 2 weeks
1 month+
Additional extras, medical and travel days (pick and choose what you need depending on where you're going)
*This product is non-refundable, that is because after the digital files are downloaded, I cannot get them back. If you have any issues or questions, please don't hesitate to contact info@shetravelledtheworld.com.