*this post contains affiliate links, which means if you purchase anything through the links provided I will receive a commission at no extra cost to you!
Europe is full of hidden destinations that are just waiting to be discovered. While the iconic spots of London, Paris, Rome, are all bustling and exciting, there are some European gems that are often overlooked and definitely shouldn't be missed out on the itinerary. Not to mention they are affordable and easily accessible for a long weekend away. These are five affordable and underrated European destinations that will absolutely blow you away and need to be on your list!
Whatever you're looking for – nature, city break, history or culture, these five destinations have at least one or a few key aspects that you'll completely fall in love with on your next getaway. 
Located a two hour train ride north of Athens in the middle of mainland Greece is the mystical world of Meteora. This is one of the most unique and incredible sights to be seen in the world. Between the 13 – 14th centuries 24 Eastern Orthodox Monasteries were built a top rocks hundreds of metres high. The scenery in Meteora is one of the most underrated sights in Europe.
To get to Meteora you can get a train from Athens or Thessaloniki, which only takes 2 hours from either city. Mainland Greece is far more affordable than the islands and a lot less touristy, making it the perfect combination of not too expensive and not too busy. It's best to visit in the shoulder seasons like spring and autumn time, as it gets incredibly hot in the summer! This also generally means less crowds too.
Meteora is a great place for hiking, and although there are 24 Monasteries there are 6 main ones that you can visit and enter inside. It's very doable to visit all 6 over the course of a couple of days. You can either choose to hike to all of them, and although it's a steep incline up from the town of Kalambaka, once you're on the main ring road it's easy to access all 6 as the road is flat. You definitely don't need to be a strong hiker to enjoy Meteora fully!
The entry price to the Monasteries is between €4 – €6 each time, and there are 6 open to the public, while the other 18 can be seen from the outside or mounted in the cliff faces from afar. 
If hiking isn't particularly for you, Meteora is also very easy to visit by car or you can do an organised tour to the main viewpoints and enter a couple of the Monasteries. I did this amazing sunset tour that I highly recommend. This is a great introduction to the area and I did this in addition to a few days exploring on my own. Plus they take you to a great view point where you can see the valley below and the rock formations as the sun sets. 
The small town of Kalambaka sits at the base of the Meteora monasteries and rock formations. This is the best place to stay, with plenty of restaurants, a train station and easily walkable to and from the Monasteries if you're planning on hiking. Meteora Central Hostel is a great affordable hostel choice to stay in, with a bed being only £16 a night.
If you're looking for something a little more up market, Hotel Kaikis is absolutely gorgeous with an incredible view of the surrounding scenery. You can secure a room for as cheap as £40 a night.
Mainland Greece is far more affordable than a lot of the popular Greek Islands, and you can expect to pay between €30 – €50 per day while travelling Meteora.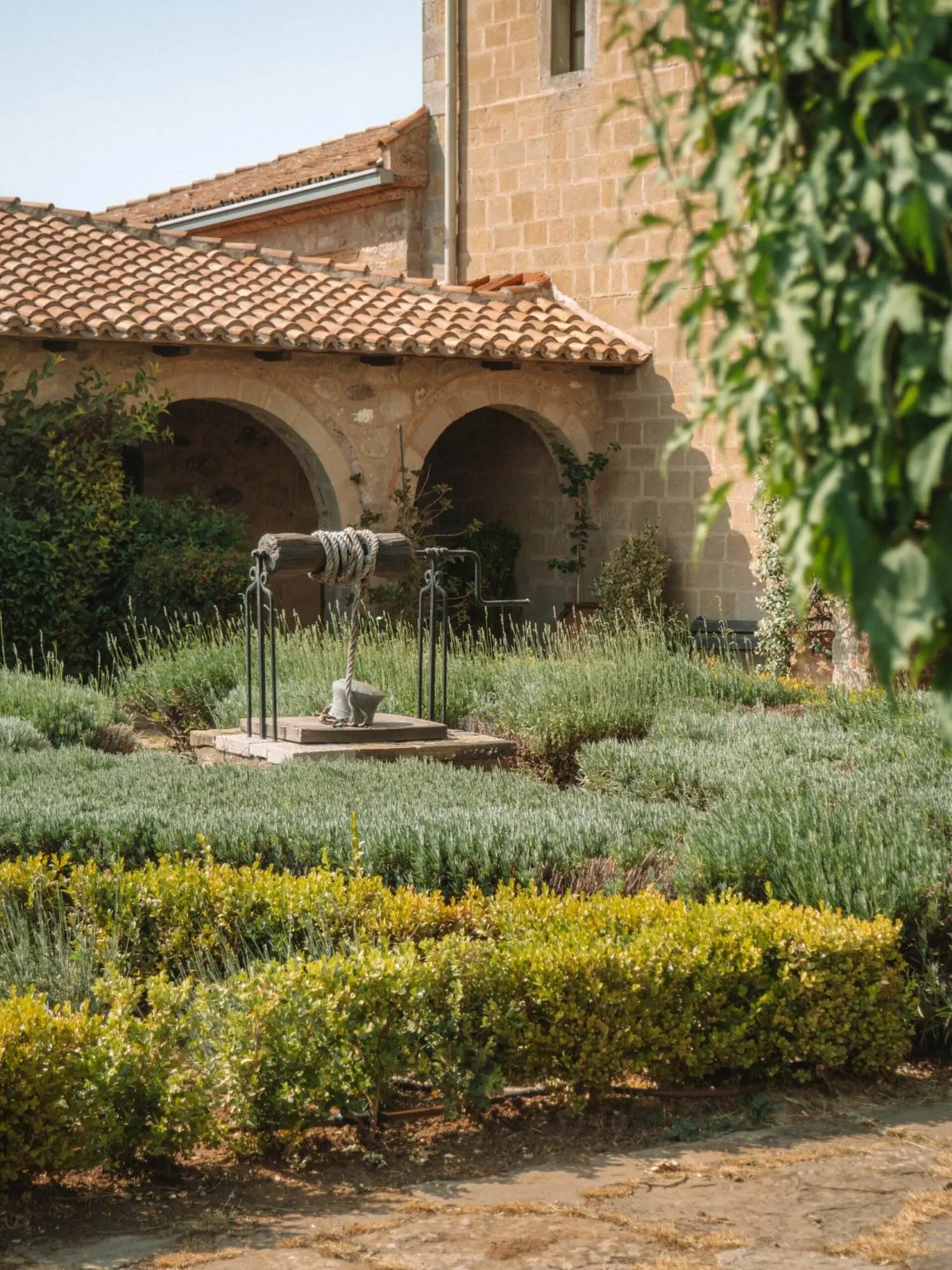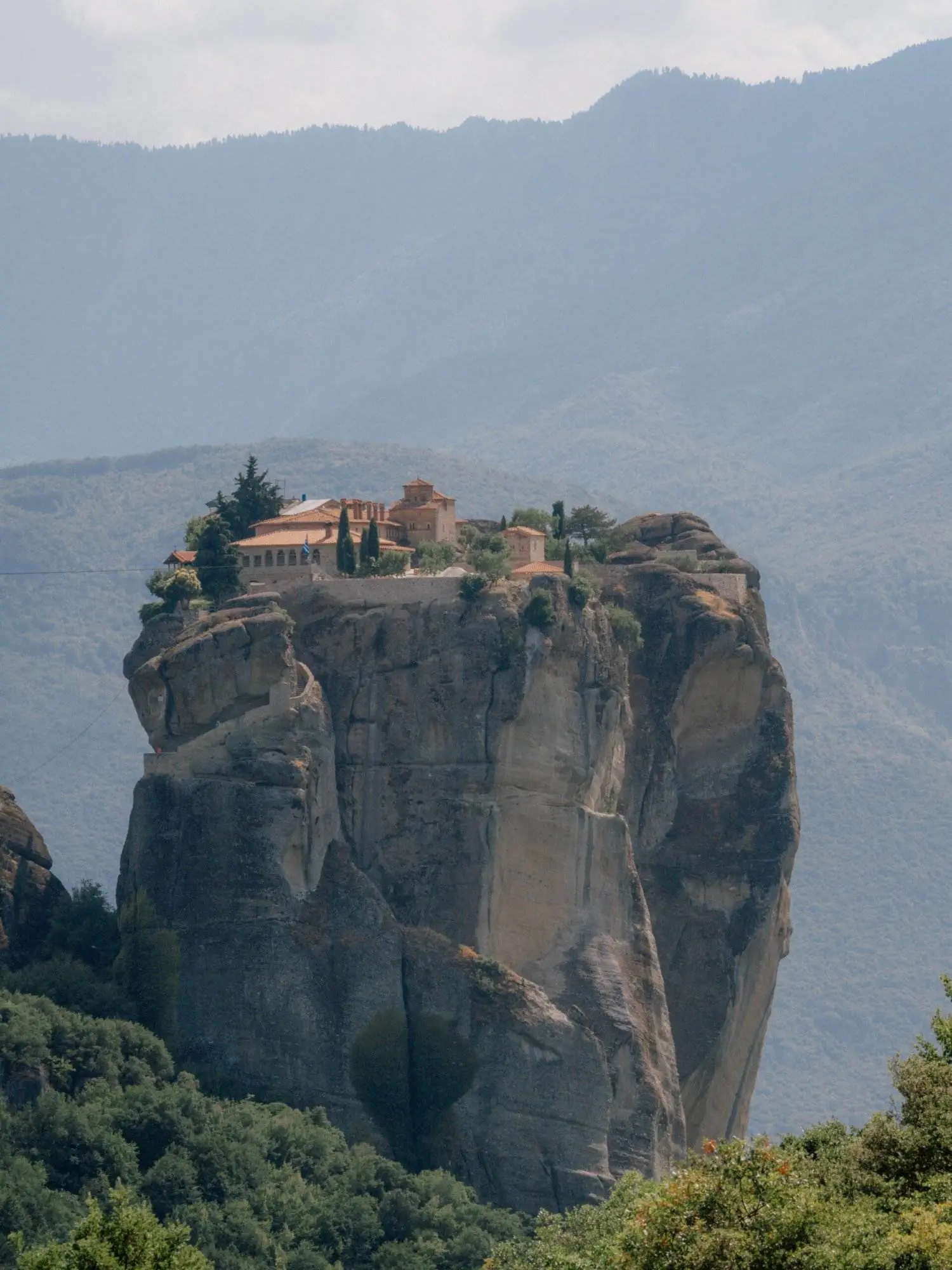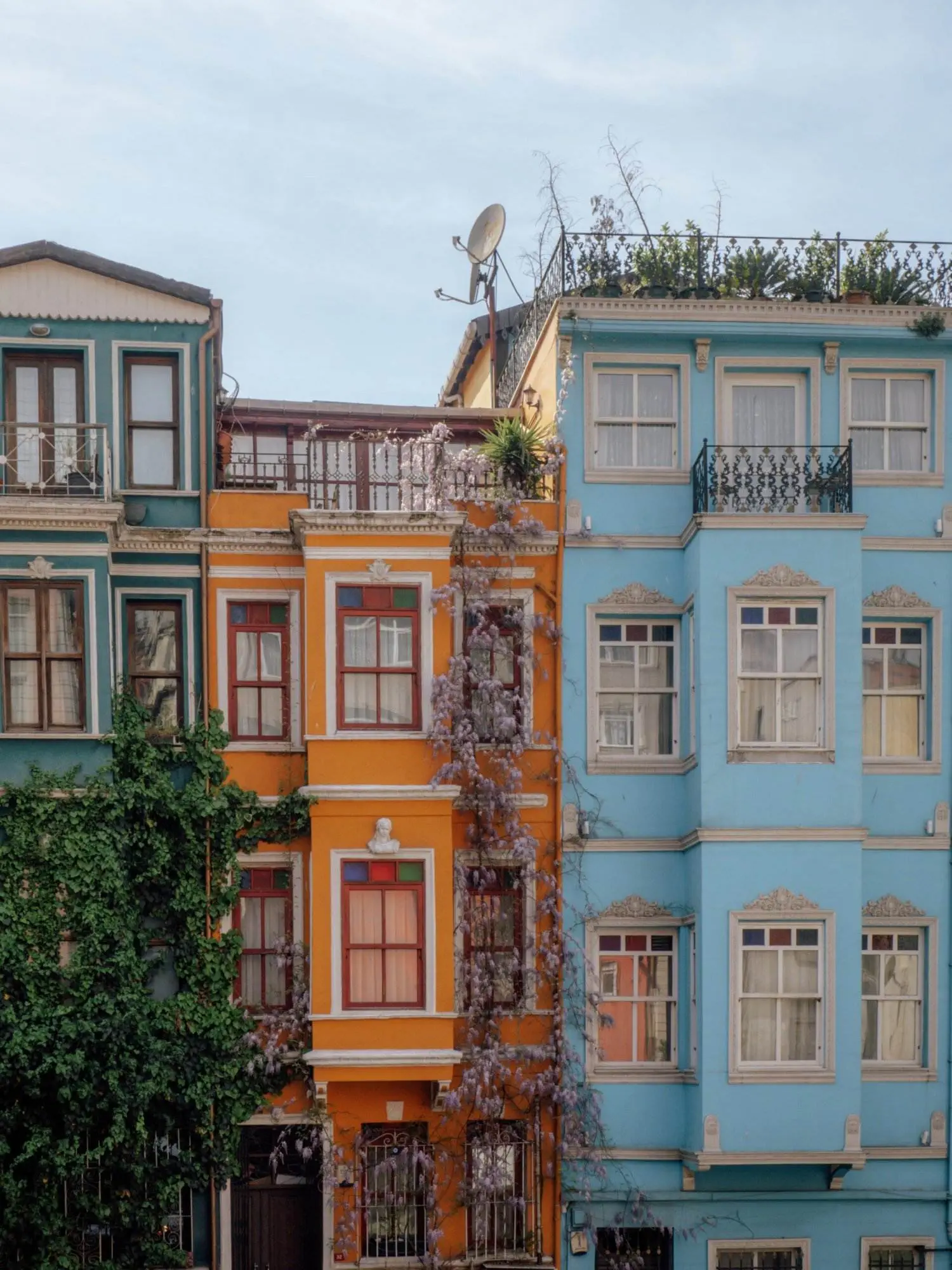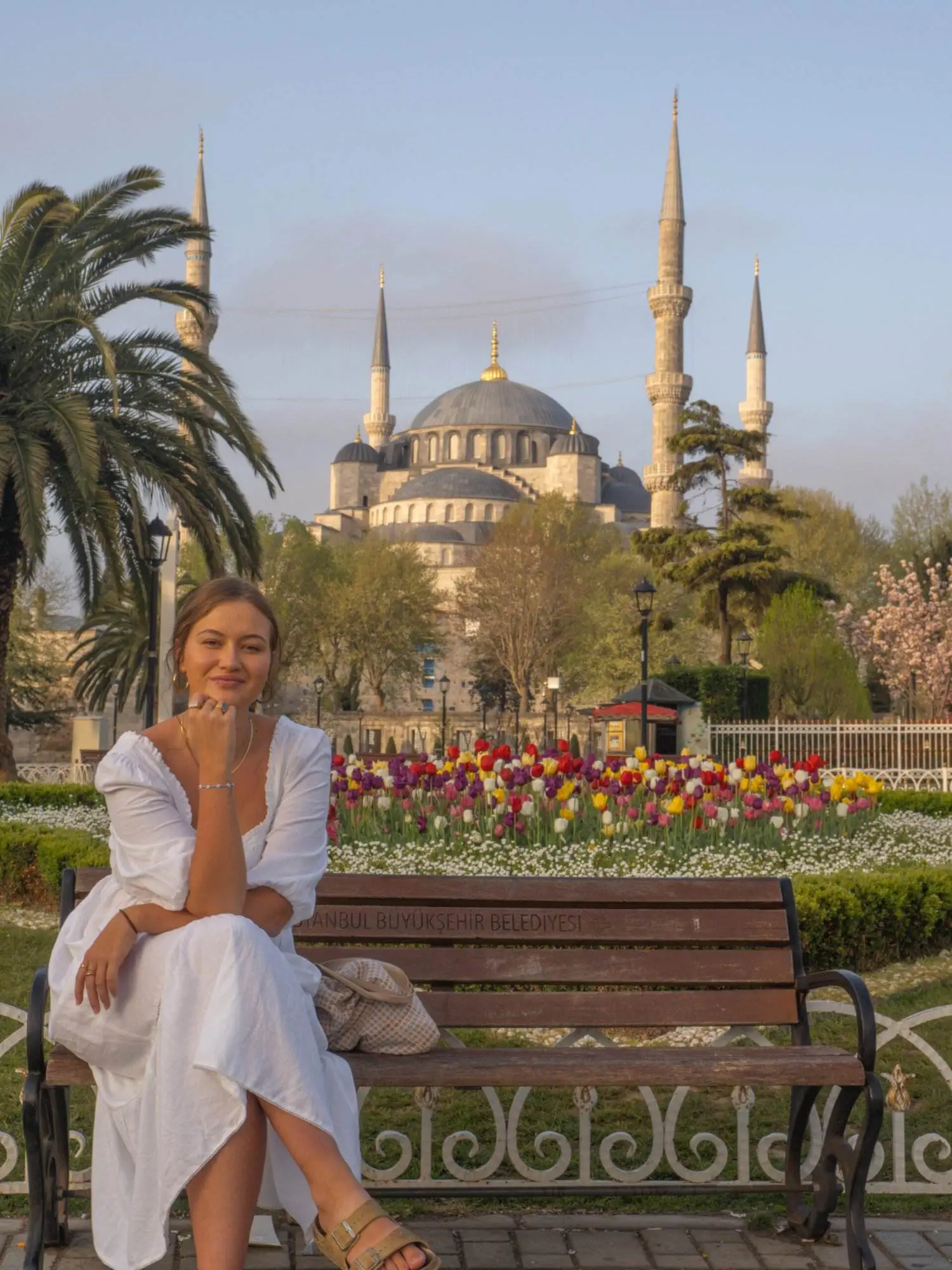 Istanbul exceeded my expectations in every way. Beautiful, full of things to do, safe and affordable, it's a complete package. Each neighbourhood of Istanbul feels very different, each with its own vibrant flare to it. and it's easy to spend a week here with all the things there are to see, do and eat.
To really get the full feel for the city you really need at least 3 – 4 days, but don't worry, Istanbul is incredibly affordable. You can get away with spending €20 – €40 per day, although some additional spending money for the bazaars is definitely recommended (and some extra room in your bag).
Some of the main attractions like Hagia Sofia, Blue Mosque and Grand Bazaar are all free to enter and explore, while attractions like Cistern of Theodosius (I definitely recommend visiting for the light show) and Galata Tower only cost £8 – £10 entry.
My favourite neighbourhood in the whole city is Balat, it's a little out of the centre but packs so much character and is a lot cheaper than some of the other main areas tourists visit. Pick up a Gözleme for 30 Turkish Lira (£1.40) and explore the streets at your leisure.
where to stay in istanbul
For accommodation, Cheers hostel is right in the centre and has a rooftop bar overlooking Hagia Sofia for only £25 a night. While it's a little more expensive than some of the other hostel options, the social atmosphere and great location definitely feels worth it. Alternatively Santa Sophia hotel is affordable at only £40 per night for a standard room.
Situated on the north of Poland a few miles away from the Baltic Sea is the gorgeous city of Gdańsk. Filled with rich history and beautiful architecture, this is the epitome of the idyllic long weekend away if you're a lover of wandering streets, good food and culture.
Gdańsk can easily be done in a weekend and it's a lovely relaxing destination for those who enjoy city breaks. The town centre was reconstructed after WWII, and is a replica of the original buildings, with beautiful colourful facades that now house plenty of shops and restaurants. Doing a walking tour is definitely recommended to get a full sense of the city and it's history, I recommend booking with Walkative! walking company. To accompany this, a visit to the WWII museum is a must, and it's one of the best in Europe. Tickets only cost £5 and it's best to dedicate a couple of hours to see all the exhibitions. Not to mention climbing up St Mary's to get amazing views over the city, tickets for this are only 16 PLN (£3).
As well as interesting history Gdańsk has an incredible selection of places to eat and drink. Two notable places are Mandu, which is a modern take on Poland's traditional pierogi's, and Kawiarnia Drukarnia, a delicious cafe with the most unbelievable pastries. If you're feeling up to it you can also check out a vodka tasting tour, this is the one I did. 
For accommodation I stayed at Szafarnia 10, which felt a little more like a hotel and wasn't the best hostel, but was in a good location for sightseeing. I paid £25 a night at the hostel, and admittedly accommodation is quite expensive in Gdańsk, but here is a midrange alternative hotel if you are looking for something a little nicer.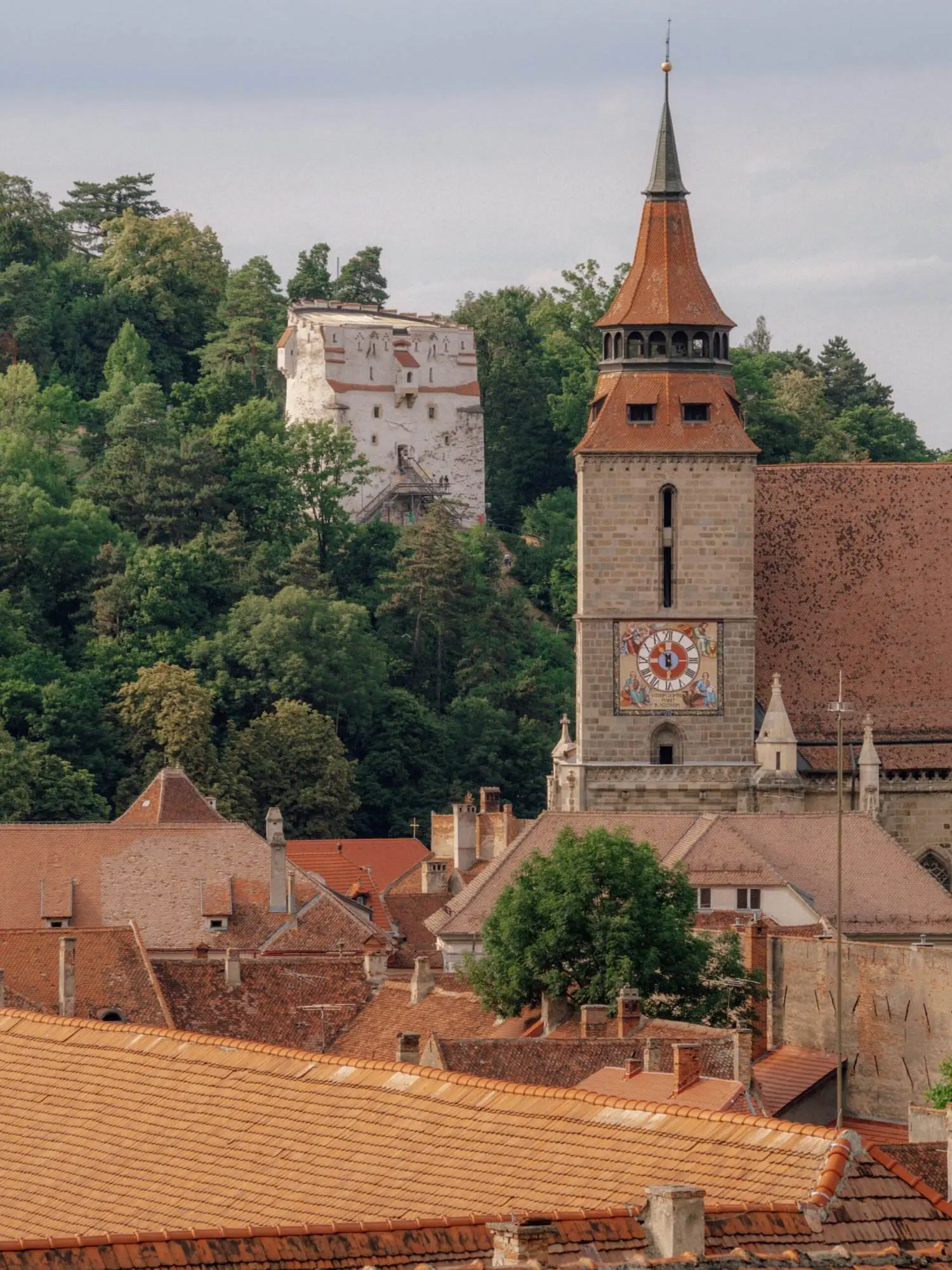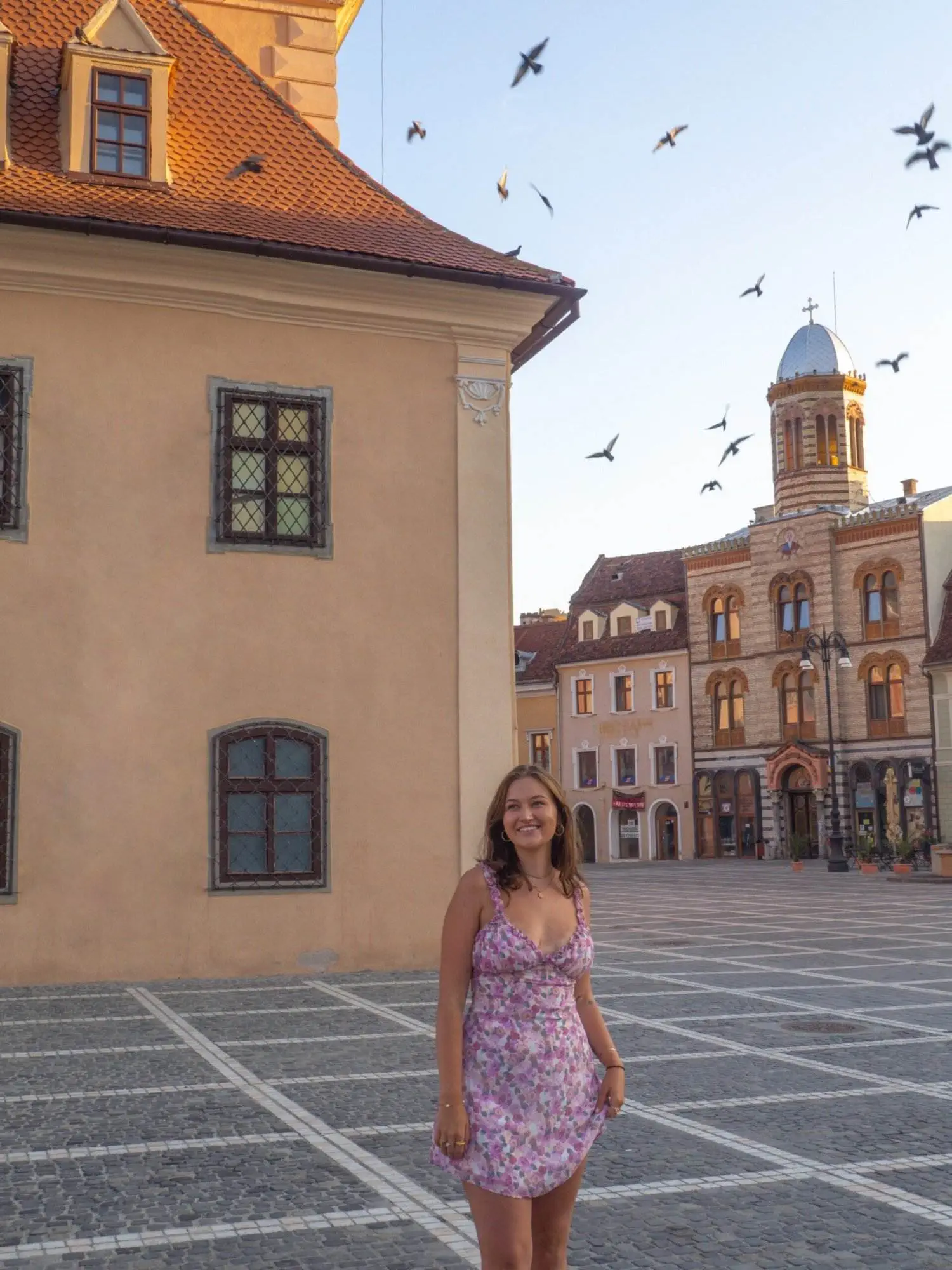 When thinking of your next destination, Transylvania is unlikely to be on the list, and this definitely needs to change. The Transylvania region of Romania isn't a spooky place of ghouls and ghosts, it is a breathtaking region with rolling hills, castles and really interesting history (including being home to the real life Dracula).
Brasov is one of the biggest cities in the region and is a quick train ride from Bucharest. The city feels like it's hidden away from the rest of the world with a medieval charm and a slow way of life. It's a great base to use to visit some of the iconic castles in the area, including Bran Castle (Dracula's Castle) and Pelęs Castle. You can get to these places via public transport, or you can opt for a tour like this one, that can take you through the surrounding areas of Transylvania.
Romania in general is very inexpensive, and you can expect to be spending between £3o – £40 per day during your visit.
For accommodation I stayed in this sweet little hostel right in the heart of the old town named JegendStube, you can expect to pay £15 per night here. Alternatively here is a homely guest house a 10 minute walk from the old town which is £60 per night.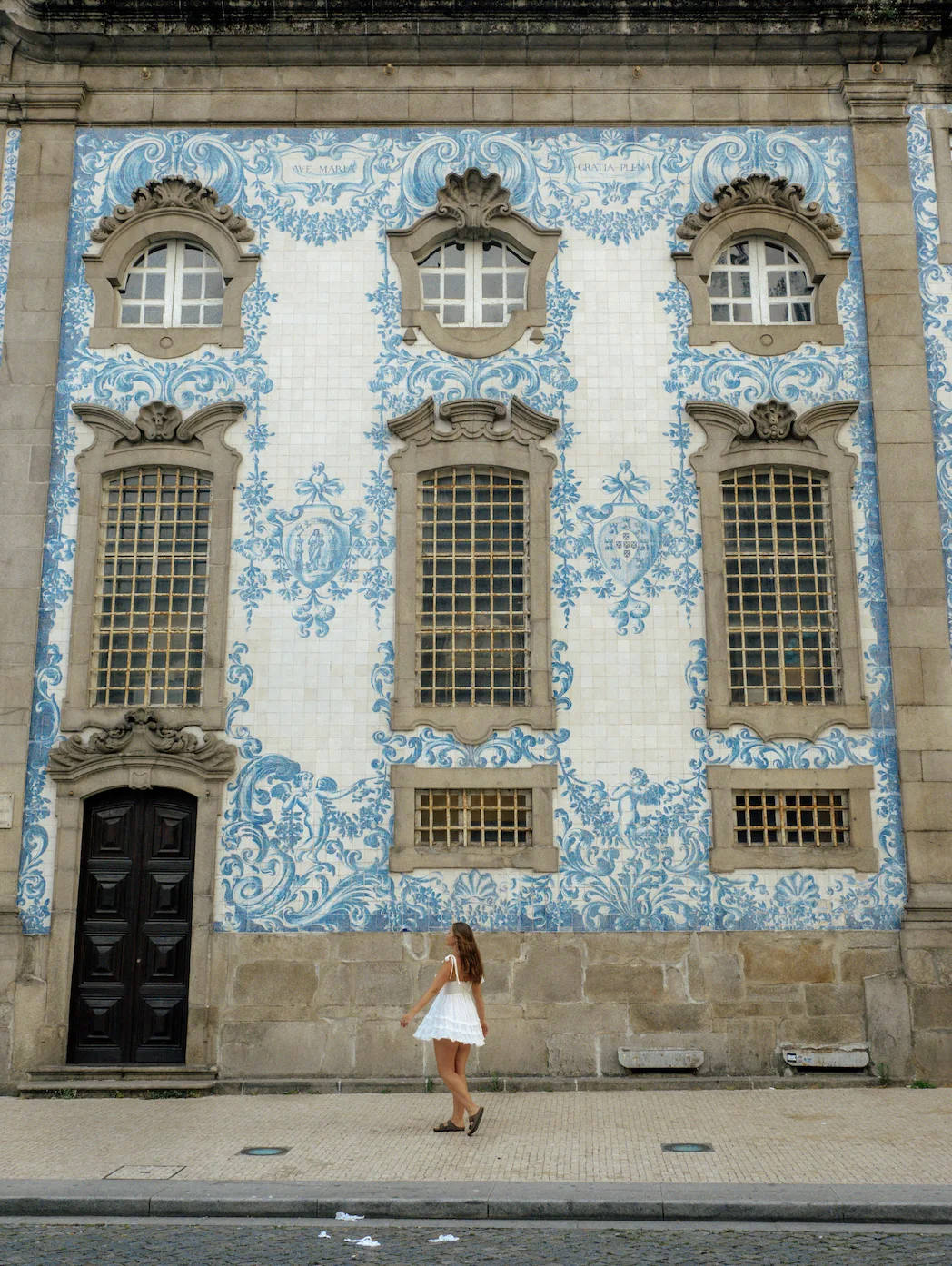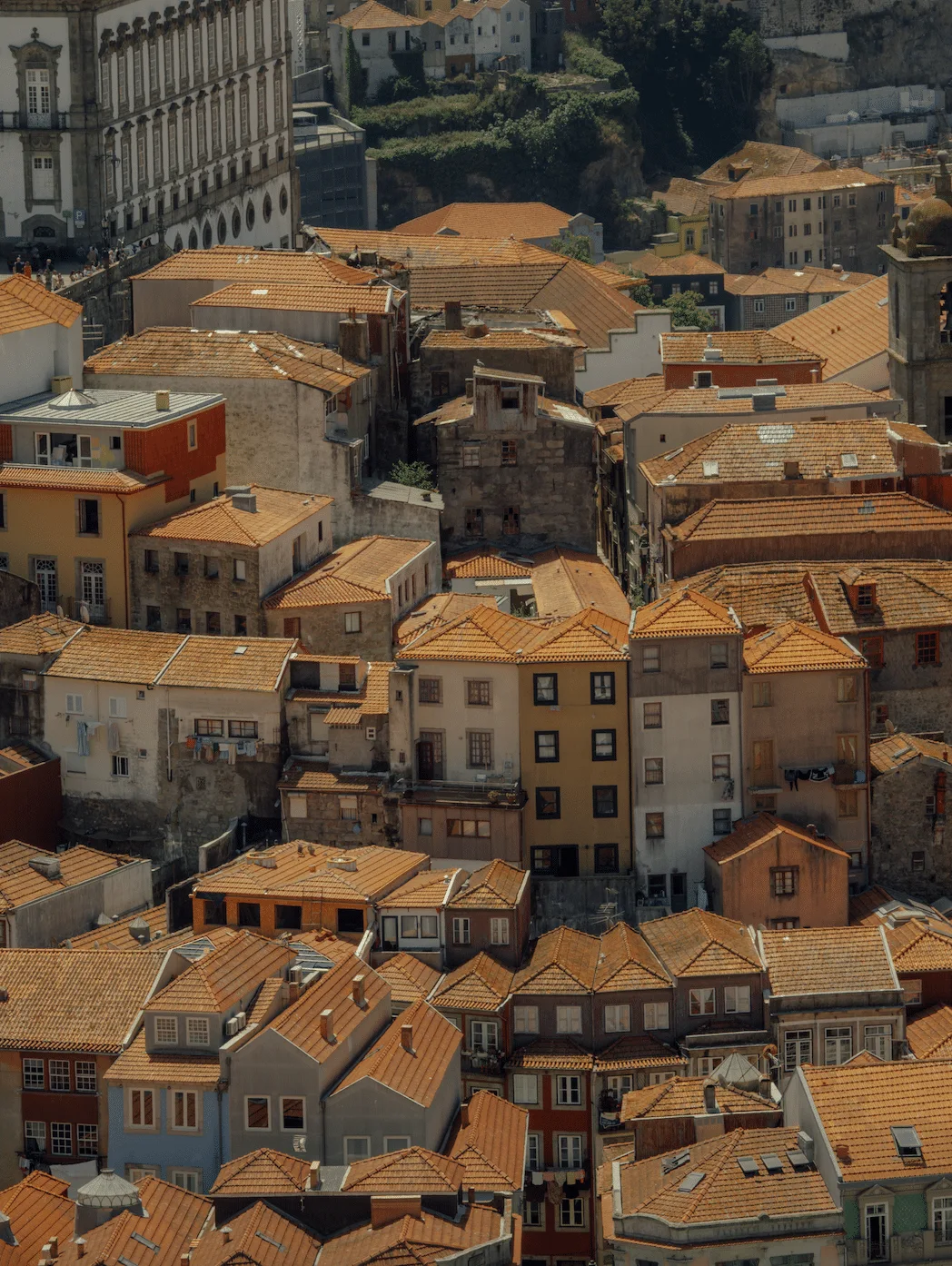 A destination that really surprised me, not only for it's charm but its affordability, is Porto. This beautiful city is only a 3 hour train ride from Lisbon and has its own airport for easy flights from the UK. The city feels so alive, with live music around every corner, bustling restaurants and wine bars, and a busy nightlife. 
While Portugal's capital, Lisbon, offers the perfect city break, Porto offers nearly the exact same experience, just more affordable and a little less busy. You can find your way eating through the city with amazing cafe spots, scenic wine bars serving wine for as cheap as €3 per glass and pastel de natas for €1.50. If you're up to it you can also check out a pastel de nata cooking class, here is the one I would recommend – they use Grandma's recipe! 
Cafes are particularly cheap in Porto, and some of the best ones including – Garden, Nicolau and My Coffee Porto range between €7 – €15 for a meal, drink and something extra (freshly baked pastry, anyone?)
To get a great view of the city it's best to do a boat trip along the Duoro River, I did this short hour long one which only cost £13. If you had an extra day in the city you could also head out to the Duoro Valley, a popular wine region outside the city centre, these tours a little more expensive but give a great insight to wine making, including a tasting and boat trip through the valley. Here is one that looks particularly great. 
Porto definitely feels like the underrated option compared to Lisbon and you can have an amazing weekend in Porto without breaking the bank! Expect to be spending between £40 – £50 per day in Porto. 
For accommodation there are two hostels that I can recommend. Firstly, Passenger Hostel is the 'it' hostel of Porto. It's unique feature is that it is located inside a train station, so definitely a unique stay. Passenger is a little more expensive at €34 a night, but the vibes and location definitely makes up for it. Alternatively, Pilot hostel is another option, also in a great location but arguably the facilities aren't as nice and the rooms get incredibly hot in the summer months. 
If you're wanting your own space, Turra Residence is a beautiful hotel for only £80 a night, and even has it's own balcony.